Yes, bicycles are still essential - we're here for you!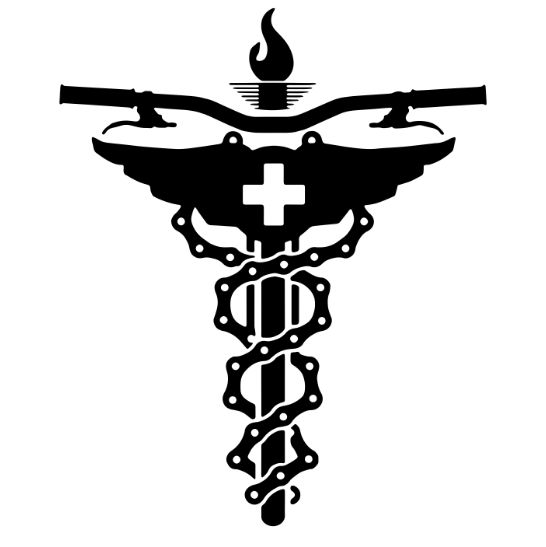 Dear London and Area Bike Friends,
Over the past week, the COVID-19 situation has escalated from a looming threat on the horizon, to an in-our-community pandemic. It is essential that we all immediately decrease our physical contact with each other in order to stop the spread of sickness. Tonight we made the difficult decision to fully close London Bicycle Café until further notice. This means no coffee, no #NewBikeDays, and no repair service.
It is important right now to do what we can to protect our loved ones, and the front line healthcare workers who will treat those who do get sick. The window to "flatten the curve" is very narrow, and closing the store is the best option for us to protect ourselves and our customers. It wasn't an easy decision. There is huge financial incentive for us to stay open during peak season: we do most of our business for the year between now and the end of June, and have no recourse from government or insurance when we close. What we're making clear with this decision is that the bills we need to pay are less important than the health of our community as a whole.
Steps we're taking effective immediately:
If your bike is in the store awaiting repair, it will be serviced, sanitized, and returned to you by appointment.
If you have a scheduled repair appointment in the future, your appointment is cancelled. You will receive that notice via email or text. Appointment deposits will be refunded, please allow seven business days for these to appear on your statement.
If you currently have a bike on pre-order, it will be received, assembled, and sanitized. When it is ready to go, we will coordinate a pick-up appointment with you.
If you use your bike for your primary transportation, and have a critical mechanical or safety issue, or have had your bike (or parts from your bike) stolen, we will consider individual repair consultations on a case-by-case basis. Email the store to coordinate this.
Online store orders will be delivered for free to inner city addresses (~within 5 km of the store as the crow flies). Tubes, chains, tires, and other parts aren't listed online, but can be arranged for online invoicing and delivery by email.
Bike pre-orders and gift card purchases for future work are greatly appreciated.
On a personal level, our little family is healthy, with no known exposure to COVID-19, nor any risk factors. However, when I spend my days in-store, I come in contact with many of you, and you with me. Since the virus can be transmitted for several days before someone becomes symptomatic, even diligent hand washing and sanitizing won't be enough to prevent new cases. Isolating ourselves right now is the only arrow in our quiver to stop this thing, so we're going to do just that.
We don't know how long the outbreak will last, or how greatly we'll be affected. But we do know that we can take steps right now to limit the impact. That's enough for me. Thanks so much for your patience, support, and understanding. We're all in this together.
- Ben
"You need to react quickly. Everyone is afraid of making a mistake, of the consequence of error. But the greatest mistake is not to move, to be paralyzed by the fear of failure."
- Dr. Michael Ryan, World Health Organization Executive Director, March 15, 2020.