How we're helping you get to Home County Music and Art Festival by bike.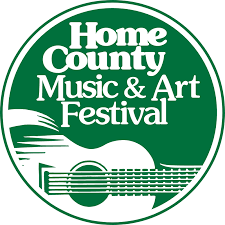 We're proud to sponsor the Home County Music and Art Festival's Bike Valet in their 45th year as a festival! Ride down to the park, leave your bike safely with us, and we'll take good care of it while you enjoy the music, art, and great food! Home County Folk Festival will run this weekend from July 20-22 with amazing acts including Donovan Woods and the Jim Cuddy Band. We're excited to make getting to the festival a little bit easier.
When the festival committee approached us about bike valet, we said "absolutely, let's make it happen." We collaborated a little bit with the City to get some temporary bike parking, and dug our tent out of the basement, with some amazing volunteer help (thanks Jess, Jarad, and Cedric!). We're all set to offer bike valet so you can enjoy the festival with peace of mind about your bike. 
Here's how the bike valet works: 
Ride your bike to Victoria Park. We're located in the southwest corner at Clarence and Dufferin Streets (see the map below). 

From the West/South: take Ridout or the TVP -> Harris Park -> Dufferin Street (this is a bit of a climb, but the City has made King Street route super unsafe for anyone right now). 
From the North: take TVP or Talbot to Ann St. and zig-zag on St George until you reach Central. Enter the park on the northwest corner and roll down Clarence Street until you see us! 
From the East: take Central Ave to the northeast corner of the park, and be cautious cutting through the park to reach us on the opposite corner. 

Visit our friendly Volunteers at the Bike Valet tent. We'll sign your bike in, give you program, and a ticket to reclaim your bike, and we'll ask for a donation to support the festival (we're donating our time and tent to make this happen, all money collected goes directly to supporting artists and the festival). 
Enjoy the amazing music and art! 
Come back at the end of your day to claim your bike. Don't forget your ticket! 
Here are some important things to note: 
The bike valet station is staffed by two volunteers at all times. They'll be able to direct you to other festival amenities. 
Unlike London Bicycle Cafe, the Home County bike valet isn't staffed with skilled baristas or bike mechanics. You can visit us at 355 Clarence Street if you need an award-winning espresso, or a flat tire repaired! We're open 8:30-5:30 on Friday, 9-5 on Saturday, and 10-4 on Sunday!  
The bike valet is a covered facility. We're expecting some rain this weekend, your bike will be sheltered under the tent, although it might get a little wet if it's windy. 
Bikes won't be stored overnight. If you haven't picked your bike up 30 minutes after the last act has finished, it will no longer be secured. 
We recommend frame-locking, or wheel-locking your bike (e.g. U-lock through the frame and rear wheel) for added security. 
Bike storage is limited, and first-come-first-served. We'll do our absolute best to accommodate everyone who rides to the festival, but in the first year of doing this, we don't really know how many bikes to expect! 
I'll be staffing the booth myself on Saturday afternoon, and I'll have some e-cargo-bikes available to test-ride. We'll also have our usual fleet of rental e-bikes available down the street on Clarence if you're looking for a break from the festival to go for a bike ride! 
We can't wait for this year's festival, and we hope to see you riding your bike downtown with your family this year! See you this weekend!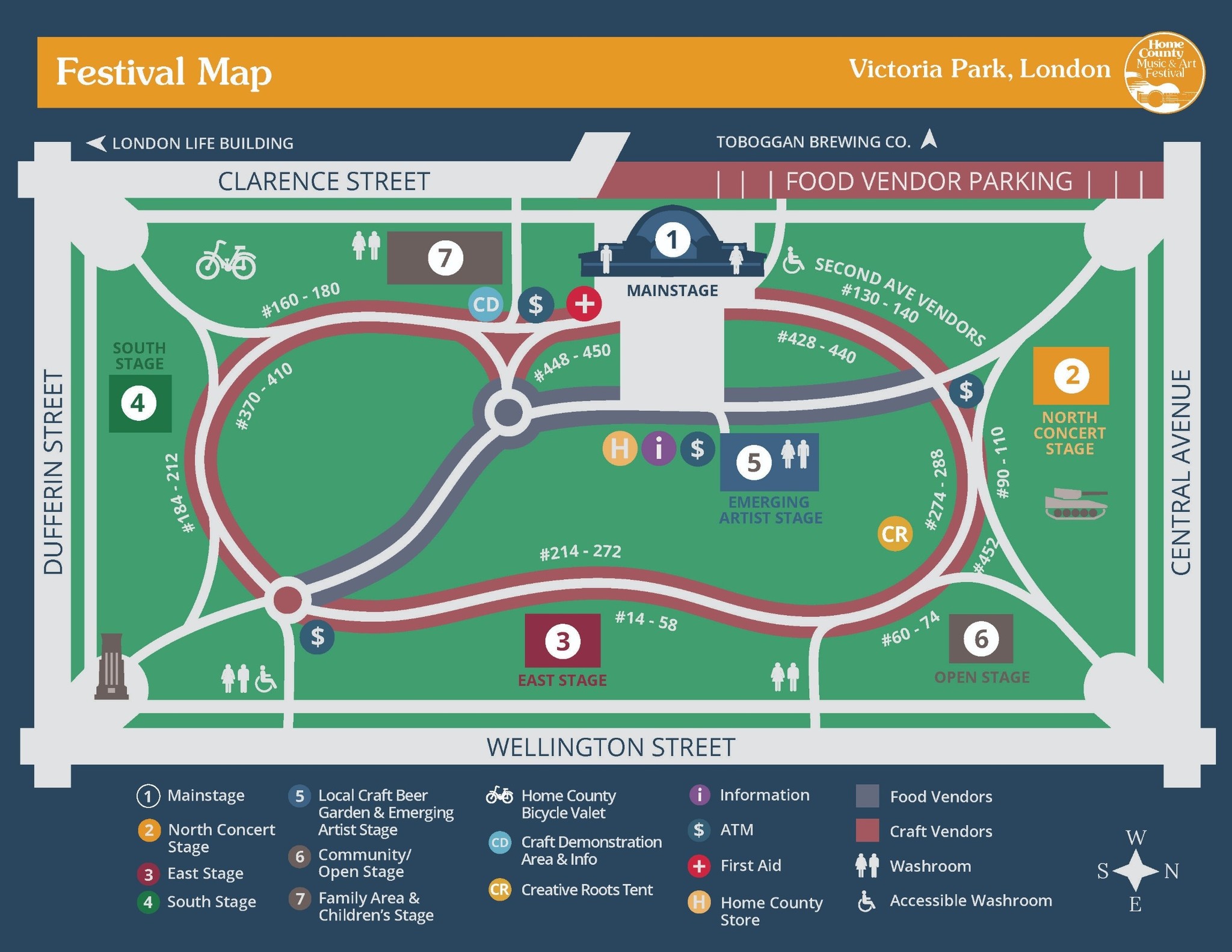 Festival map! Bike Valet is located on the southwest corner, top left of the map!