Good news everyone...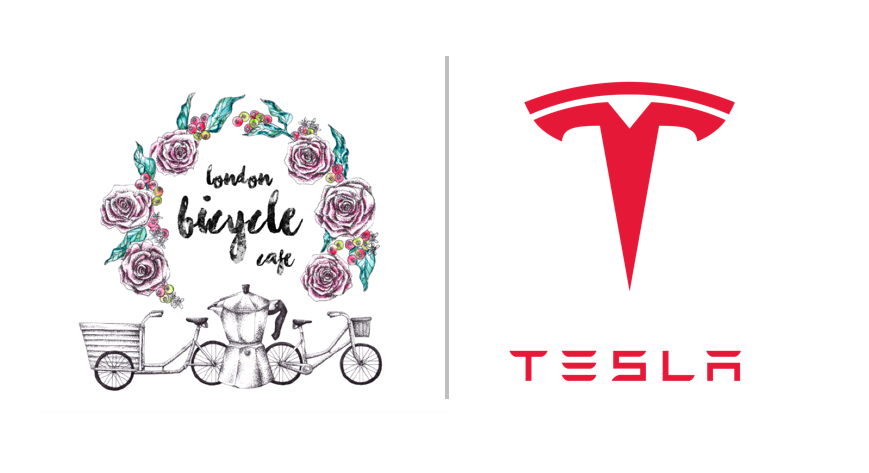 We are pleased to announce today that London Bicycle Café will merge with Tesla Inc. The merger will create synergies between two strong and growing electric transportation companies that will provide significant benefits for all parties. Both firms will retain their branding and autonomy, while transferring knowledge and skills between the companies. The move will also give Tesla a stronger presence in the fast-growing Southwestern Ontario electric bicycle market.
London Bicycle Cafe founder and CEO Ben Cowie, gave this statement from his London, Ontario headquarters:
"Our companies share a vision for the future where cars are isolated in dark tunnels, far beneath pedestrian- and bike-friendly city streets. Bicycles are faster and far more efficient than cars at transporting people in urban environments, and we're very pleased to create a new company that can focus on that important task. The new company will focus its efforts on electric bicycles, and electric cargo bikes, as affordable, convenient, everyday transportation, while shunting Tesla's electric car division into their hyperloop group, which won't be ready in most regions until 2050 or later.
Tesla Chair Elon Musk also released a statement regarding the Tesla-LBC merger from the Tesla Gigafactory in Nevada:
"We see bicycles as the future of urban transportation. The electric bicycle provides personal mobility with better energy-efficiency, space efficiency, and speed in urban environments than any vehicle Tesla currently produces. While the uptake of electric vehicles has been painfully slow, requiring massive subsidies from venture capitalists and governments around the world, electric bicycle uptake has grown exponentially with very few subsidies - perhaps because they are affordable for most families at current market prices. E-bikes will continue improve mobility for young families, seniors, and small businesses for many years to come.

Additionally, we are thrilled to be out of the surface-car business. By moving all cars from surface streets to underground tunnels, we are allowing cities to reclaim previously wasted street space for parklets, bike lanes, street hockey games, and beer gardens. In many cities, this represents a 30% increase in available land area, so we also anticipate use of the extra space for affordable housing. More affordable housing will help mitigate larger social problems, and create measurable economic returns for everyone. We're all trying to do our part for the future."
Shareholders of both companies cheered the merger as a sign of progress on fighting climate change and a major step toward creating better human-centric cities, which are known for their happiness, health, and productivity relative to car-centric cousins. More information will be released in the days ahead. We at LBC are thrilled with this opportunity to expand our companies together.
TMX: LBC, TSLA:US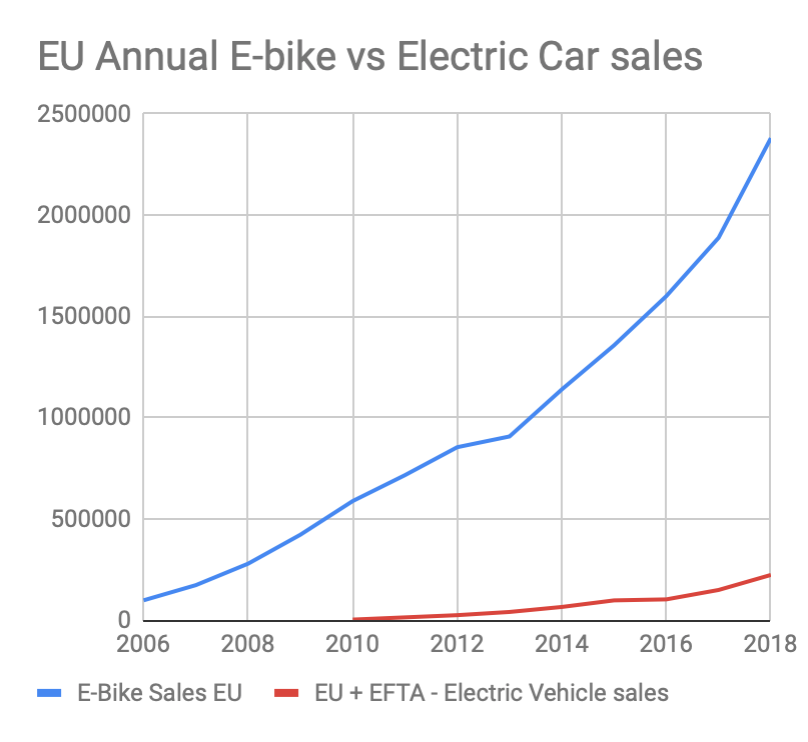 Strong growth of the electric bicycle market relative to the tepid growth in the electric car market is one of the primary reasons for the merger. We seek to capitalize on the efficiency of the electric bicycle in cities.