Who doesn't need a little something extra to make the first day back that much more exciting?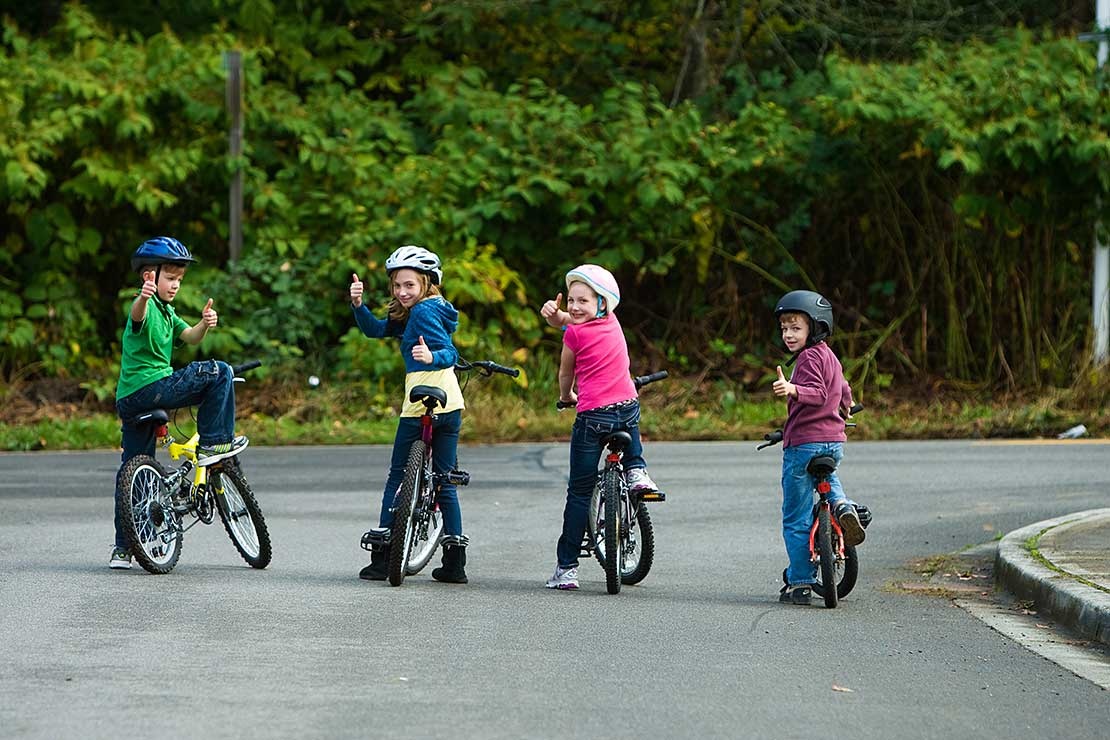 It's back to school season in Southwestern Ontario, and there's no better way to start the school year than with a new bike habit! Choosing walking or cycling to school is associated with better brain function, and lower rates of obesity. To raise healthy kids, and build great communities, walking and biking should be a regular part of everyone's day.
What kind of benefits does riding a bike every day offer, you ask? Here are a few:
Cycle commuters have a 46 per cent lower risk of developing heart disease and a 45 per cent lower risk of developing cancer at all. Riding a bike is healthy for you today, and a bike habit will keep you healthy in the future.
A 2004 study published in the Proceedings of the National Academy of Sciences showed that aerobic activity yielded up to a 20 percent improvement in pattern recognition and sorting. It also produced dramatic improvement in short-term memory. Learning is easier when you ride your bike to class.
Riding your bike every day is one of the best ways to feel great, and be active. So let's start the school year right and start a bike habit together.
We're offering 10% off all in-stock bicycles to students and teachers to encourage you to bike to school! Come into the shop before August 31, pick your favorite ride, and show your student or staff ID to claim the discount! We'll set you up with a great ride that will last you years, and save you time and money.
We're open 8-6 Tuesday-Friday, 10-4 on Saturday and Sunday. Come check us out!