Let's talk locks.
This weekend was absolutely gorgeous. So many people were out riding their bikes, and looking great doing it. While you're having fun riding your bike, do remember that bike theft is a serious problem in London. Last time I chatted with the police, they said that more than 1000 bikes are reported stolen in the city every year, and many more go unreported. With that in mind, here's our public service announcement about locks.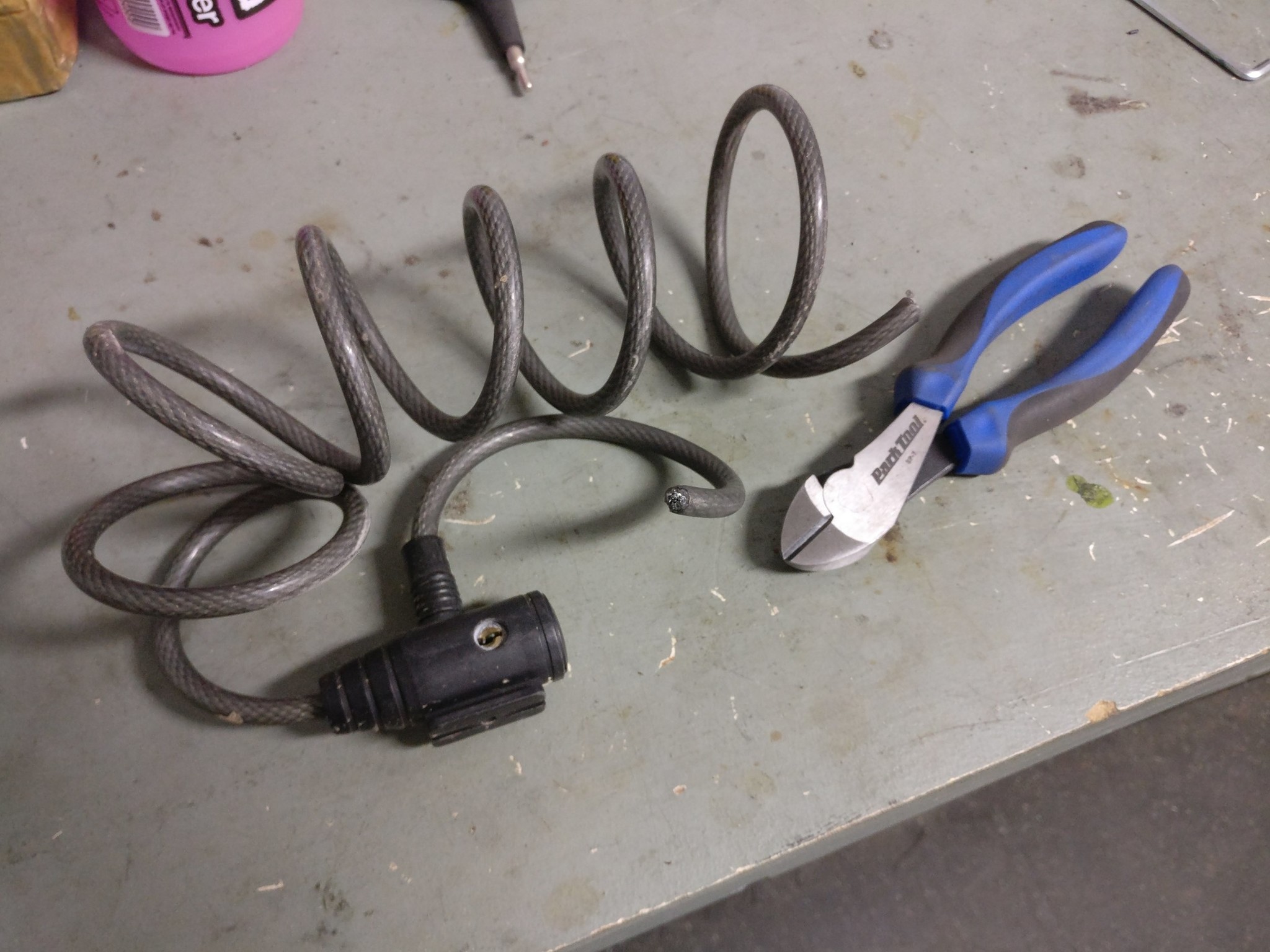 "The lock in the photo above was cut with a pair of cutters that fit in my pocket. I cut through the lock in less than 30 seconds. If I was on the street, it might look like I'm fiddling with my keys, or trying to load up my panniers. Instead, I'm stealing your bike.
While no lock is impenetrable, with enough time a professional thief can get through just about anything, the goal of locking up in the city is to make it as difficult as possible for someone to steal your bike. In the spirit of the Localist, here is our list of best choice of locks to keep your ride safe.  
Abus Bordo Folding Locks
Compact. Foldable. Fits anywhere. You never forget it because it's mounted to your bike. Comes in a combination, or keyed version. Amazing level of security. These are great for everyday use on virtually every bike.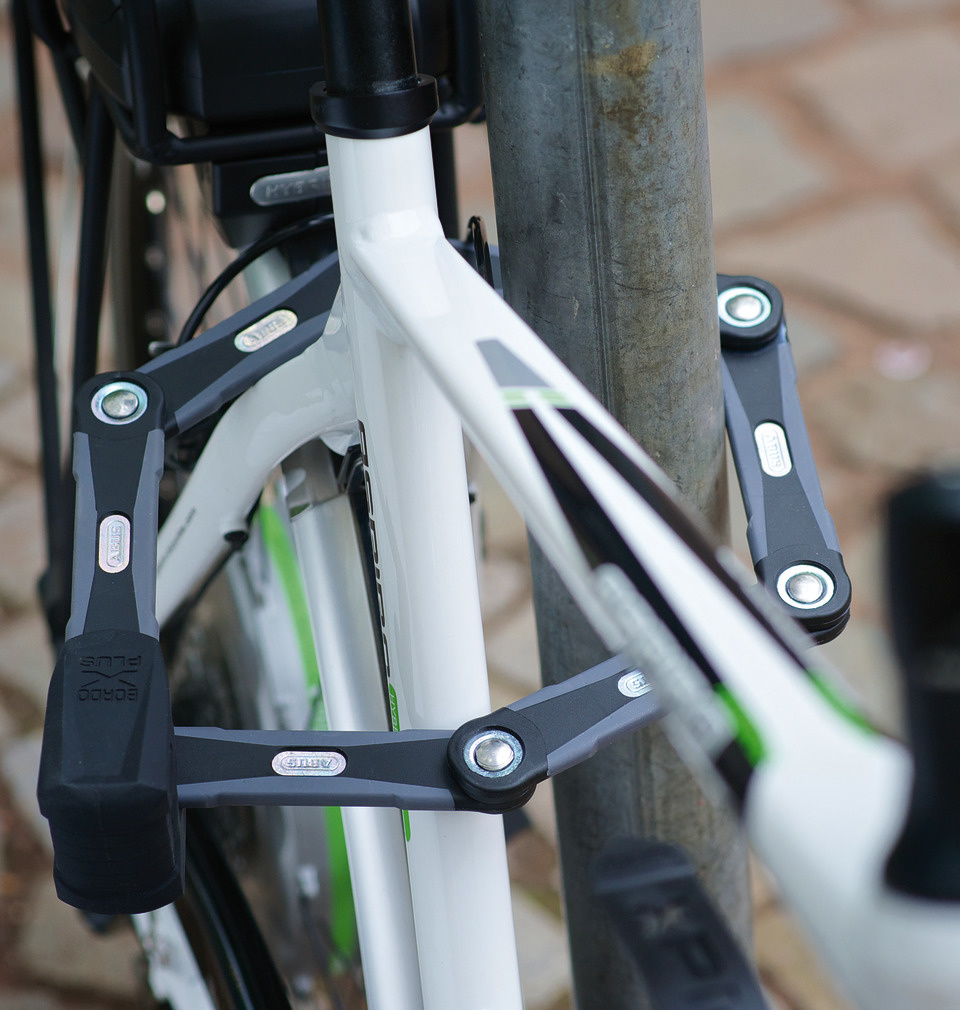 Abus Frame Locks
European-design elegance, combined with tough security. These are found on most bikes in Europe, and are becoming more common in North America. A frame lock makes your rear wheel unusable, by putting a sturdy steel bolt through your spokes. Attaching a solid chain to the frame lock (a built-in feature, see photo below) creates a secure attachment that renders your bike very difficult to steal. We stock these locks and can help you install them on most bikes.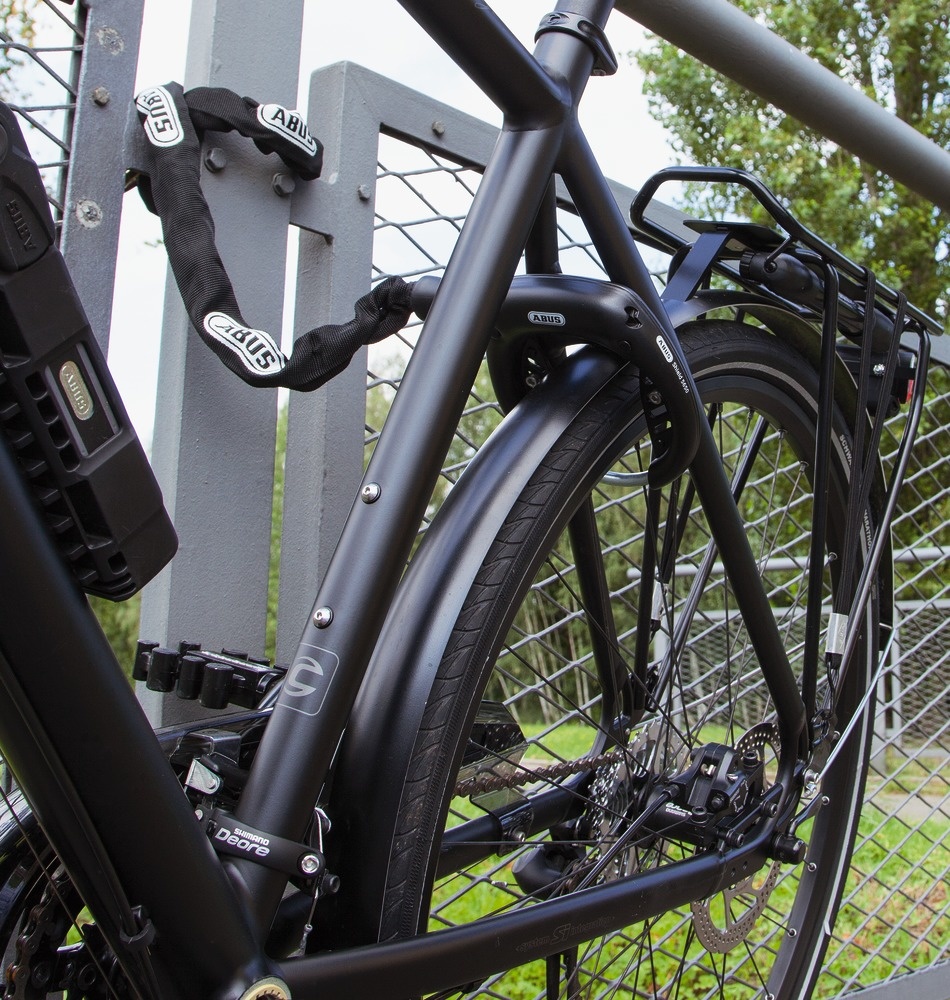 Abus U-Lock
The trusty U-lock (or D-lock if you're British) has been a staple of bike security for years, with good reason. Thick steel bolts secure your bike from would-be thieves. They're a little clunky, and heavy to carry, but they work, and are generally cheaper than folding locks. Make sure to check the quality of the steel and locking mechanism when you buy a U-lock, not all are created equal!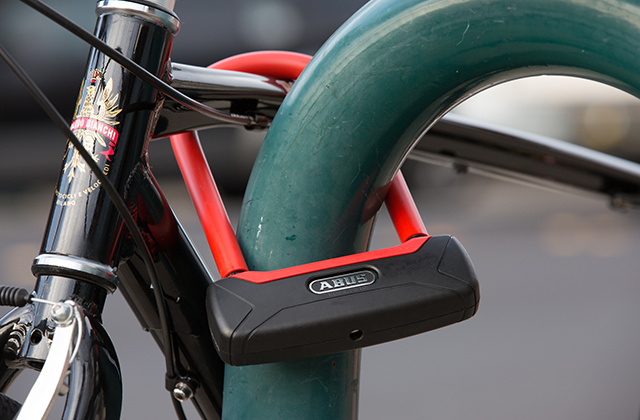 So there you have it. Our spring public service announcement to lock your bike better, and help reduce the number of bike thefts that happen every day in our city. Have fun, stay safe, and enjoy the warm spring rides though the Forest City.