Wow, everybody! The interest in our Grand Opening event has been overwhelming, so here's some more details.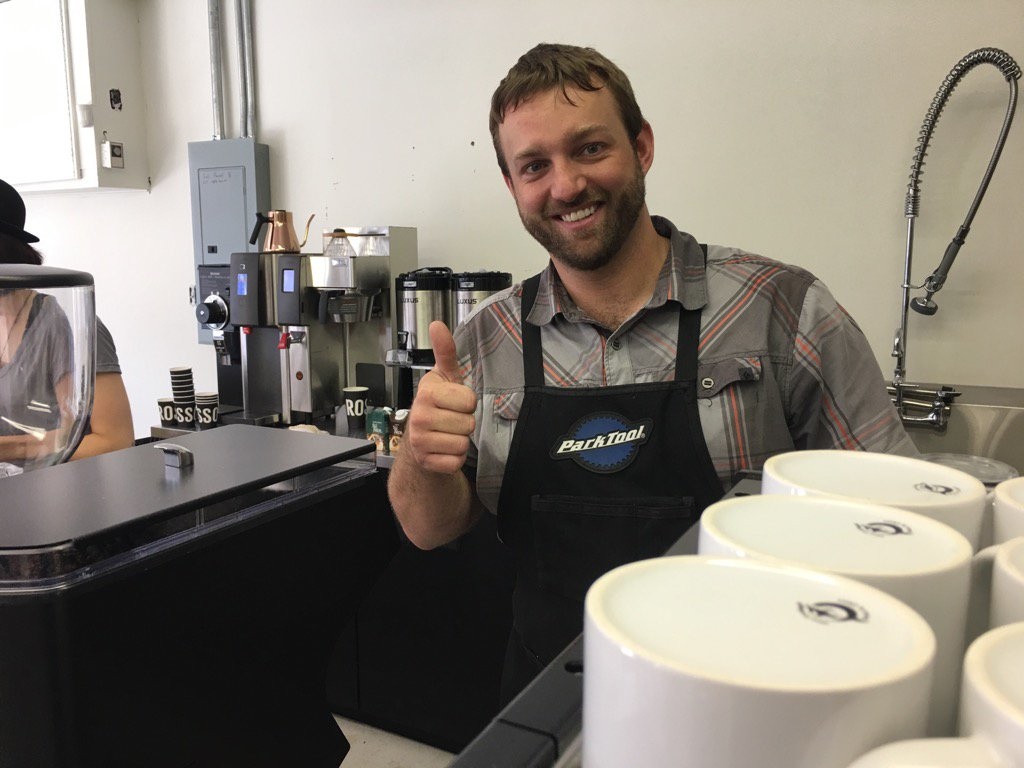 Wow, everybody! The interest in our Grand Opening event has been overwhelming, I'm so stoked all of you want to come out to celebrate with us! As of this morning, more than 900 people are "Interested or Going" on our Facebook event, and we know many more of you plan to join us who aren't officially registered. This is WAY more people than we've ever had in the store, so we're going to do our best to make the day run smoothly for everybody. Have a quick scan below for any last minute information to help you have a great time when you come down to visit us! 
Getting here & store logistics: 
Walking: we're located on Clarence Street, just south of King. We're a comfortable walk from most inner city neighbourhoods. 
Bike Parking: We have two bike corrals out in front of our store, and in the alley (~24 bikes). There are also five post-rings on our block (10 bikes). There won't be indoor bike parking available as we're trying to accommodate as many people as possible inside.  
Transit: Catch any bus that runs downtown. Saturday schedules. 
Car parking: there is free two-hour street parking on Clarence Street in front of the store (~10 cars), and a giant parking lot behind us that is accessible off York or Clarence. There is also the City Plaza parkade accessible off Clarence Street. 
BYOB: We don't provide any plastic bags, so if you're planning to shop with us, please bring a re-usable bag with you. 
Look for lanyards - we are usually a staff of two people, but with the expected crowd we've recruited our family and friends to help us out. These wonderful people wearing lanyards can help answer some questions and/or direct you those who know. Please be patient with them, they're new, too! 
What to eat: 
 Scones, croissants, cookies, and biscotti from Petit Paris bakery. Yum! 
Vegan/gluten free donuts and bars from Boho Bake Shop. Yum! 
Fresh deli sandwiches from the Old East Village Grocer. Coronation Chicken (curry), Sweet and Spicy Roast Beef, Turkey and Brie, and Kale Krunch (vegan). Yum! 
All of the above are regularly available in-store! 
What to drink: 
 Brewed coffee is FREE! Bring your own mug, and save a paper cup. 
Lattes, pourovers, americanos, etc. are regular price at the espresso bar. Try a Cinnamon Bun Latte, or a Maple Spice Flat White. 
Loose leaf tea is available for $3. We steep these special for you every time using Brewt. 
Fluffies (steamed milk with sprinkles) for children are always FREE with the purchase of a grown-up drink. We picked this idea up from our recent travels to New Zealand, where every coffee shop has a different take on the Fluffy. 
Booch: locally crafted Kombucha is available for $6. Raspberry Lemonade or Ginger. If you haven't tried this before, we highly recommend it! 
Decaf: if you're joining us late, we challenge you to try our decaf espresso drinks. You won't be able to tell the difference from caffeinated coffee. Ask Jenn at the bar about how our decaf is different/better that other non-caffeinated drinks you've had before. 
Cargo Bike Test Rides
 We'll have a Babboe City, an Xtracycle Edgerunner, and Edgerunner Electric to test ride. Beware: the electric Xtracycle will change how you think about biking with your family in the city. 
Music Lineup
We have live music throughout the day. The first four acts will fit in with our regular cafe setup. From 4-6 we'll convert the space into our concert venue setup to enjoy Scott's set. 
12:00 - Rabani Nagra
1:00 - Molly Roach
2:00 - Arielle Miranda
3:00 - Willowswitch
4:00-6:00 - Scott Brunelle
Other Details
 If you find a bike you think you love, you can take it for a test ride on Saturday. If you ride it and love it, we will take a 25% non-refundable deposit, and put a sold tag on the bike. We have some last minute safety checks that we do for every bike that leaves our shop, and won't have time to do them on Saturday. Your bike will be available for you on Sunday, or later the following week at your convenience. 
Our summer mechanic from last year, Giancarlo, is returning to help us open our doors! Drop by to say hi, he'll only be here for one day, as he's accepted an engineering co-op job this summer. 
We can't wait to open our doors for our first full season downtown. Tomorrow is going to be a great day, and we hope you have a great time here, too! 
- Ben