What else would we be dreaming of at the London Bicycle Cafe?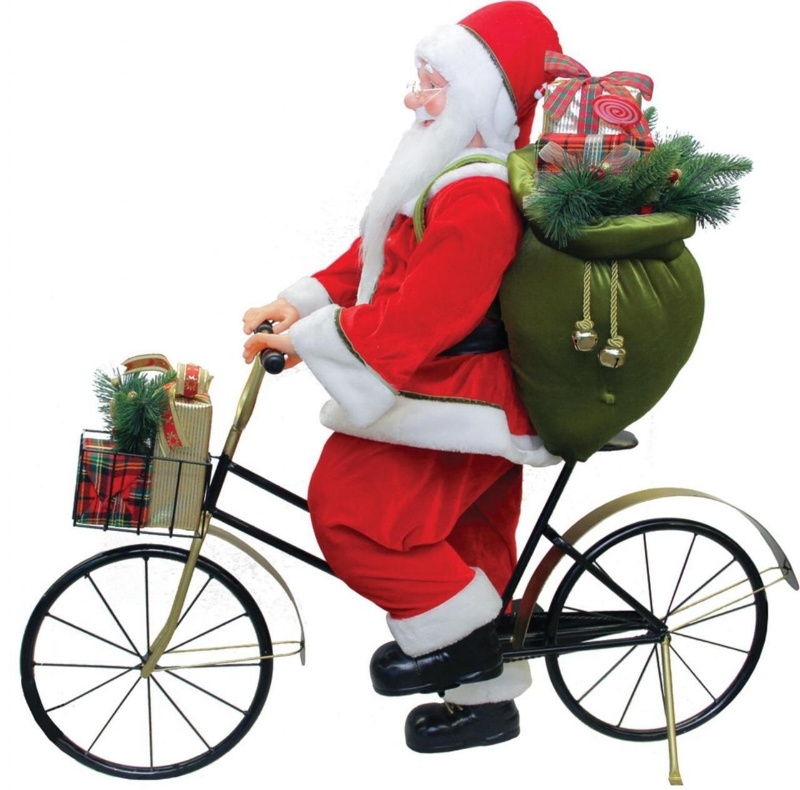 How is your holiday shopping going? That great, eh? Us too. Don't worry, we've got you covered with great gifts that your family really wants in their stockings. Plus, our annual Christmas Coffee Clearout starts on Tuesday! Want a great deal on the best coffee in Canada to share with your family this holiday season? Read on…
Annual Coffee Clearance
As we shut down our Café for our winter break, we need to sell our current inventory of fresh beans so we can serve a newly roasted batch when we re-open in February. This means you can share a cup of Rosso with your family this season, or stuff everyone's stockings with the amazing smells that a bag of specialty coffee provides.
Each day below we're open 10AM - 2PM (the espresso machine and pourover bar will be humming), swing down and pick up a bag or a jar of your favourite beans! In 2017, we ran out of coffee on our 25% sale day, so be sure to get down here quick! Very limited quantities available, while supplies last, no reservations, in-store sales only.
December 11 - 10% off retail coffee
December 12 - 15%
December 13 - 20%
December 18 - 25%
December 19 - 30%
December 20 - 50%!!! <— if we make it this far…
If you're looking for a new coffee adventure, try the newest beans from Myanmar: Myin Dwin is a delightfully balanced coffee that challenges your idea about what coffee should taste like. Its sister roast, Hti Ta Maung, is an incredibly complex and intensely fruity coffee, and a dollar from each bag supports the production and distribution of water filtration equipment in Myanmar.
Come see us this week for our annual coffee clearance, and give the gift of specialty coffee this season.
LBC Gift Cards - What your special someone really wants for Christmas
Overheard twice in the store yesterday, "My family finally gave me a present I really wanted," as they reached in their wallet for one of our Gift Cards (which we'll hand deliver by bike in London to avoid Canada Post delays!). Gift Cards are available in-store or online, and can be used for anything we sell - bikes, coffee, or repair service.
Winter Repairs and Bike Sales
Our "open" hours in December are very limited, but we're available 7 days/week for sales appointments or repair consultations. This means you can get same-day or while-you-wait service if your bike isn't running smoothly, or you can see us in the evenings when we wouldn't normally be open. We think this is a more convenient way to serve you during the winter months, on your schedule, so book an appointment at your convenience. We'll be happy to serve!
Winter Tires are available and in-stock, so get your #Frostbike on this season! Winter tires from Schwalbe start at $90/tire, which includes free installation, and off-season storage. We know that winter tires are the most important tool to help you bike year-round, so if you're curious about winter cycling read our blog, and start riding!
Frog Bikes for Christmas
If you're looking to give your child a high-quality lightweight bike for Christmas, look no further than Frog Bikes. Frog makes bikes that kids can ride easily with patented child-specific geometry and technologies. Plus, we offer a used bike trade-in program to make that growth spurt a little bit more affordable. Come see us this week to get your child on one of these amazing bikes!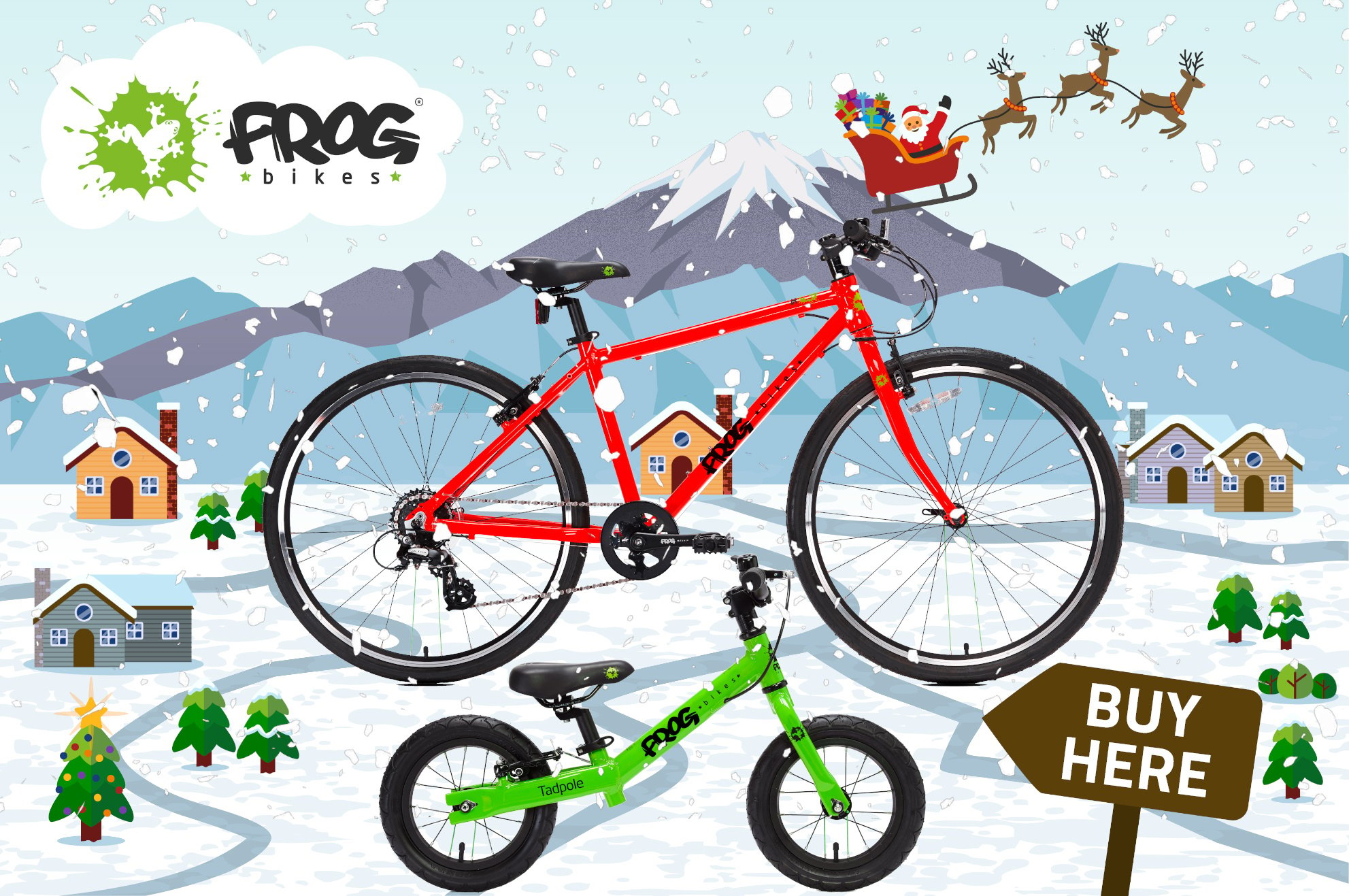 "I'm dreaming of a BIKE Christmas"
— EVERY CHILD EVERYWHERE.