Take a look at what makes Linda's bike a perfect match for her needs.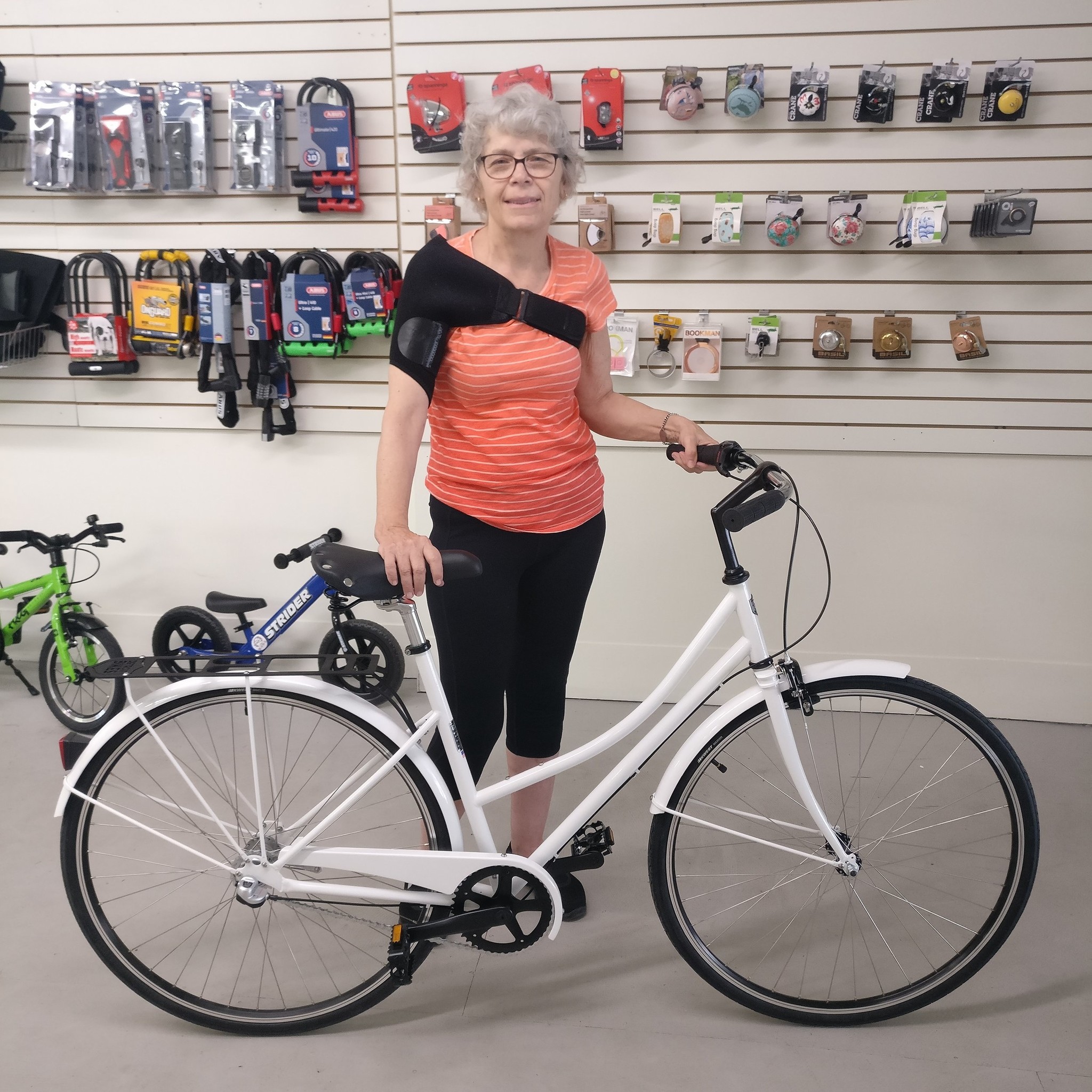 A couple weeks ago, Linda and Tom came into Bicycle Cafe looking for a bike for Linda. However, they were having difficulty finding what they needed in the city. Linda's recovery from a stroke has been going well enough that she wants to get out and ride, but her mobility in her right hand isn't quite there yet. Most bikes are designed with important parts on the right handlebar - brakes and shifters. This wouldn't work for Linda. We contacted a few of our suppliers, and Detroit Bikes responded enthusiastically with a version of their B-Type that had a coaster brake (pedal backwards brake), and a left hand brake for the front wheel. We moved the shifter from the right hand to the left, and the rest is history. Linda, we're really proud of you for getting back on the bike, and we hope you inspire others to get out and ride!
Thanks to Linda and Tom for giving us permission to share this story!