A look at what we have in store for you from what bikes are available to what events are kicking off spring!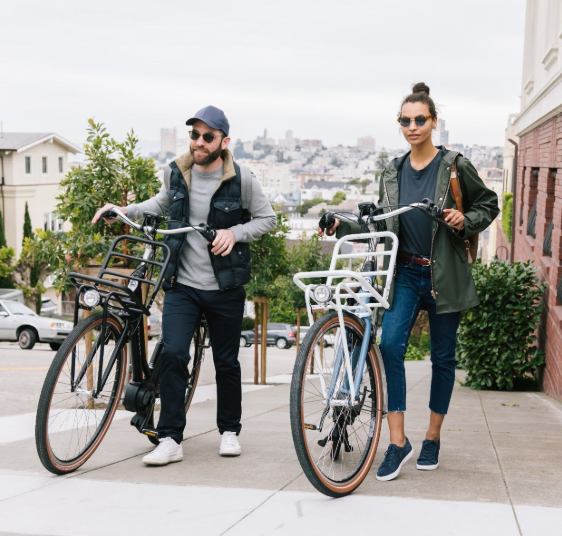 Spring is definitely here, and we have a lot of things to tell you about! New hours. New bikes. New staff. Bike events, too! Read on for spring bike fun!
Spring Hours
We're thrilled that spring is finally here in London, and we're working hard to be ready for its arrival. We've expanded our hours of operation to make sure we're available when you need us. If you can't reach us during our usual hours, please contact us directly and we'd be happy to set up an appointment at a time that does work. You never need an appointment for a flat tire – just bring it in and we'll take care of you ASAP! Reminder: you can use our online booking form to set up a repair OR sales appointment, but walk-ins are always welcome.
Monday | closed
Tuesday | 10-5
Wednesday | 10-5
Thursday | 10-1
Friday | 10-5
Saturday | 10-5
Sunday | 11-4
New Bikes
We've introduced several new bike lines this year, and while they haven't all arrived in-store, we're expecting them very soon! We now offer financing (OAC) on all our bikes, so if you're interested in making the leap to getting your family moving by bike, we can help bridge the gap between initial cost and long-term savings. Read our blog for more details about financing.
Approximate 2019 Bike Arrival Dates:
Breezer City Bikes (Downtown, Uptown, Liberty, Beltway demo): arrived!
KHS Urban X: arrived!
Fuji League: arrived!
Brompton demo: arrived!
Frog Bikes: arrived!
Xtracycle demo: arrived!
Benno Boost-E demo: arrived!
Larry vs Harry demo: arrived!
Royal Dutch Gazelle Electric Bikes: week of April 24
Pure Cycles Fixies and Step-Throughs: week of April 24
Babboe Cargobikes: week of April 29
Nihola Cargobikes: week of April 29
Achielle Babette: week of April 29
Brompton Stock Bikes: May 13
Breezer Doppler Café: late May
Fuji Feather and Conductor: late May
Brompton Custom Orders: eight weeks from order date.
 New Staff
This spring we welcome a new barista, and an old friend back to our team!
We're pleased to introduce Gabi Drolet, who joined us this year as coffee guru-in-chief. She's a talented young writer (check out her stuff in the Globe and The Star, and The Star) who is working toward completing her degree at Western University. She's been serving specialty coffee for years, and she'll help you feel right at home in our cozy café.  
We are also welcoming back Giancarlo Martini. Giancarlo is a bike wizard, who was instrumental in building our store, and creating some of the earliest bike memories at LBC. He's joining us to help with our spring rush between Easter and Victoria Day, so if you'd like to say hello, don't wait too long! His arrival will ensure fast turnaround on high-quality spring tune-ups, so your bike habit won't miss a beat. With his arrival, we'll have three Winterborne-Institute-Certified mechanics on staff, meaning you'll receive the highest quality service for your favourite ride, and we'll always have a mechanic in the shop when you need one. Count on us for your spring service!
Big Events
Our annual Mother's Day ride, part of the global CycloFemme movement, will begin at 10AM on Sunday May 12, rain or shine! Start your day with some tasty treats (provided by us!), free coffee, and an all-ages-and-abilities bike ride winding through London's parks and pathways. We *think* that by Mother's Day that the King Street Protected Bike Lane will be fully operational, and as a result, we'll be able to start and finish our ride in comfort. Come for the treats and bikes, stay for the community and new friends.
CycloFemme Ride: Sunday May 12, any bike, any rider, all welcome. Meet at 10:00 for snacks and coffee, Ride departs shortly before 11:00.
BONUS: this year we're offering free electric bike and cargo bike test rides during the CycloFemme ride! Call or email us to book your test ride – limited availability!
There is so much happening this spring, so get down to say hello! We're excited for spring bike season, and all the smells and sounds that come with it. See you soon!