Why not include a bicycle in your new year plans?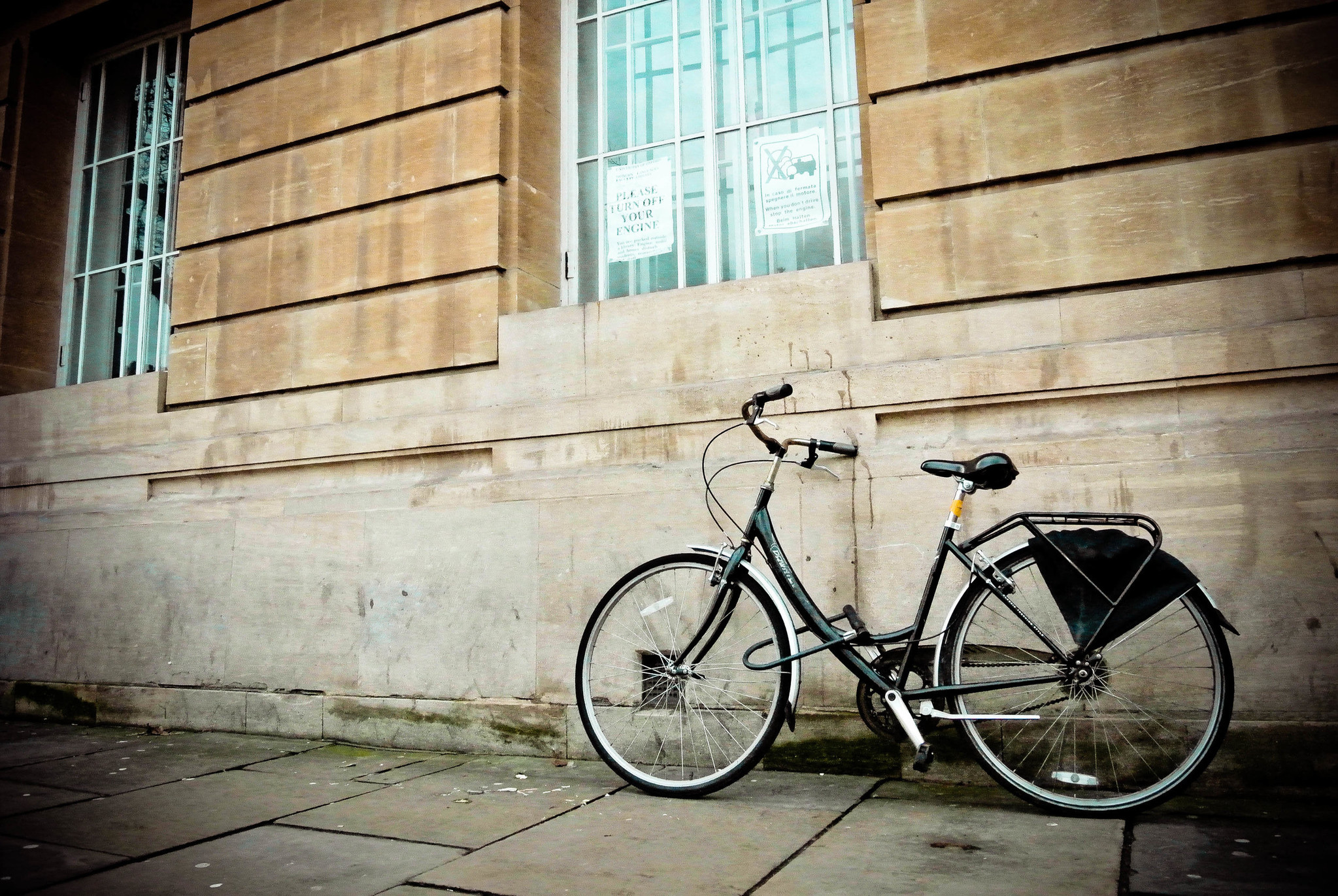 Happy New Year from all of us at London Bicycle Cafe! We're still closed for our winter break, but we're very excited to help you get on a bike more often in 2019!
If you haven't come up with a New Year's resolution, or are looking for ways to help you achieve your goals, we've put together a little guide about how a bike can help you have a healthier, happier, wealthier, and wiser year in 2019!
#1 - Be More Active
Riding a bike every day for transportation provides your daily dose of exercise without changing your daily routine. Biking to work, to school, or to your daily errands is often faster than driving, and nearly always faster than transit. Getting daily physical activity is the most important way to be healthier, and prevent life-threatening illnesses like cancer, diabetes, and heart disease. Get off the treadmill, get on a bike, and pedal your way to a healthier you in 2019!
#2 - Save Money
There is no question that a bike is the most economical way to get around the city. Comparing the economics of a bike compared to a car is something we've done before, but even compared to transit a bike is inexpensive. Consider buying a quality city bike and a complete set of accessories for $1200 and spending $250 / year on maintenance over ten years. This means your average cost/year for transportation could be as low as $300. Twelve monthly passes for the LTC will set you back $972 / year, and an average family motor vehicle costs $10,000 / year according to the Canadian Automobile Association. Your family could afford an extra week of comfortable vacation by ditching your second car and buying everyone a bike and a family cargo bike! We'll write more about this soon…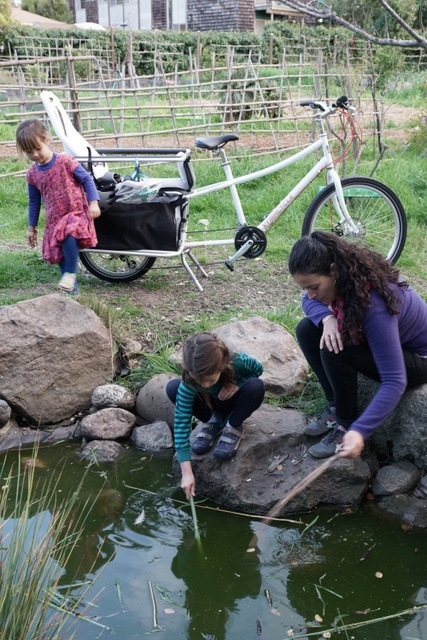 #3 - Spend More Time with Family
If you are looking to spend more quality time with your family, why not trade out boring car rides for fun everyday adventures on a cargo bike? Moving your family with a cargo bike is safe, fast, and fun, and kids LOVE spending time on the bike! As your children get into their early teenage years, they can start helping out with errands on the cargo bike, too. Curious about cargo bikes? Book an appointment to chat about getting your family moving, or start your research by reading our blog!
#4 - Make New Friends
Bikes are both individualistic and social at the same time. On a bike you always get to choose: seek beautiful solitude of a ride by yourself, or join a group ride and meet new people! Nearly every time I'm waiting beside someone at a stop light I'll strike up a conversation. When was the last time you made a new friend from the drivers seat of your car?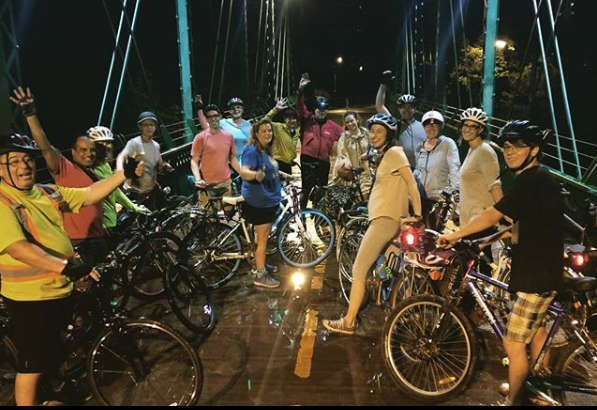 #5 - Learn a new Skill/Hobby
If you haven't yet learned to ride a bike, 2019 is the perfect year to start! If you've never used your bike to get "To the Grocery Store and Beyond", then your errands might be a great goal! What about joining the growing #Frostbike community of winter riders? The humble bicycle provides a lifetime of opportunities to learn and explore your world, and improve your own skills.
#6 - Travel More
Your bike can be the key to a lifetime of adventure. Whether you ride around your block, or around the world, your bike can help you explore more of the world. The Brompton folding bicycle is your perfect travel companion for any trip, with easy portability by car, plane, or train. New in 2019, we're thinking a lot about bikepacking and overnight self-supported trips, with the Breezer Doppler featured in our store as one of the world's best adventure bikes. If you're thinking about overnight, or cross-country, come see us to create the perfect bike adventure for you!
#7 - Live Life to the Fullest
While any of the above resolutions on its own is great, riding a bike every day empowers you achieve ALL of these goals while having FUN! If you're looking to change your life in 2019, look no further than the power of the bicycle!