Learn more about how we run our cafe!
This is an exciting week for us - the first week of "regular" coffee bar operations! As many of you are swinging by to try what we're serving up, we want to let you know what to expect as we roll into the dog days of summer.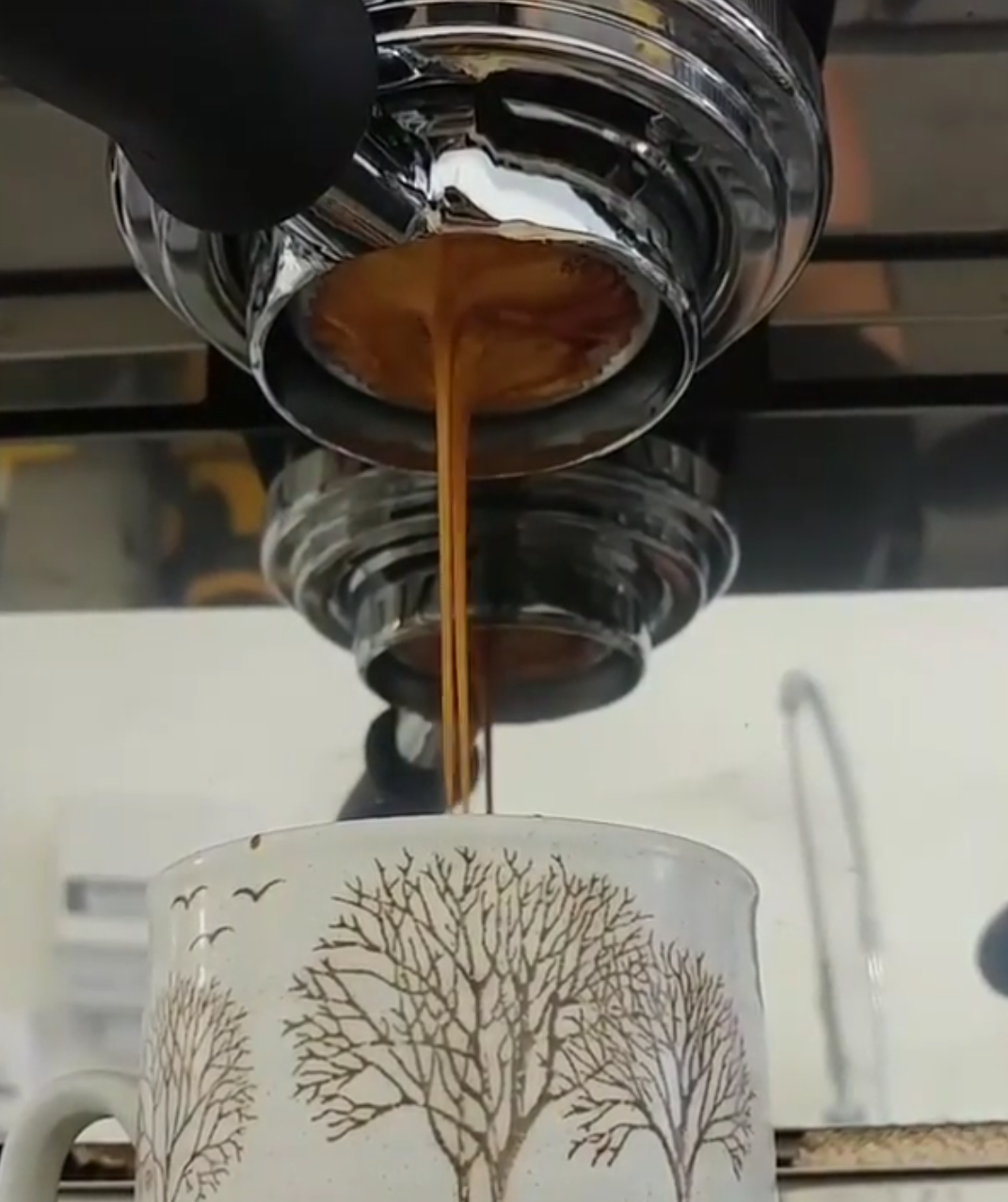 Our coffee options are diverse, so please ask us about your choices if you're not sure! We serve coffee in three main ways: espresso, pourover, and drip. Ask us about why we choose certain beans for certain methods, and why the method of making coffee matters so much to us.
We're not open on Monday. We may open on Mondays sometime in the near future, but for now, you'll find a closed sign in our windows on the first day of the week.
We're an espresso bar, not a full-service restaurant (yet). We are very focused on creating the most amazing coffee in Southwestern Ontario, and that means to start we will have a very limited food menu. This week expect small snacks and treats, including BoHo bars. We plan to expand our food offerings in the near future. This coming weekend we will serve a selection of wraps and salads, which provide a healthy and re-energizing option for you after a long ride.
We usually shut down the espresso machine around 3PM. You can get an amazing cup of drip coffee, or a pourover until 6, but lattes, americanos, and flat whites will only be available from 8-3.
Our retail bags of coffee have arrived and are ready for you to take home! We offer vacuum sealed bags and refillable jars. Hurry in because they won't last long, and fresh coffee is best enjoyed within a few weeks of roasting.
Our coffee menu this week features some amazing single-origin and blended roasts that we previewed last Monday. Here's how we're serving each coffee this week:
Two Wheel Espresso and Ateneo Decaf on Espresso
San Francisco 1900 and Pulcal on Pourover
Tipping Point and San Francisco 1900 on Drip
At most other coffee shops, you might think about what country the coffee comes from, or how it's roasted when you make your order; Colombian, light, medium, or dark roast for example. However when you visit us, we want you to think about what "dark roast" actually means for the flavors in your cup. Rosso doesn't actually make any dark roast coffee - they create similar flavours to what you might expect from a dark roast by picking the right beans, and roasting the coffee far less than the Big Green coffee company. The result? A coffee that is creamy smooth, nutty, and chocolaty, that doesn't leave you with a burnt aftertaste. We want you to savour the flavours in each cup, and learn about how amazing, and different cups of coffee can be. Coffee can be fruity, nutty, smooth, acidic, rich, or chocolaty - sometimes more than one at the same time. Take the time to enjoy each flavor, and know that everyone loves a different set of flavours in their favourite cup.
Finally, unlike other craft products that are easy to enjoy anywhere it's convenient for you, a coffee beverage is best enjoyed when it's served by a barista with the skills, passion, and equipment to light up your tastebuds. Jenn and Lindsey have been working with coffee for a very long time, and share our passion for making you a perfect cup. Their expertise is what brings the amazing flavours to life, and their energy has made London Bicycle Cafe a warm and welcoming place. Please say hi, be friendly, and they'll share some of their secrets of amazing espresso with you.
We look forward to seeing you in this week. We're open 8-6 Tuesday to Friday, 10-4 Saturday and Sunday.
Ben
ps - the bike shop is open, too, and Giancarlo is back from vacation. Drop by to say hello, or to get your bike tuned up and ready for the fall.