Meet the Detroit-manufactured bicycles from a Canadian entrepreneur.
Usually when we receive a shipment of bikes that are new to us, we build a few and take them for an extensive test ride, so we can assess 1) what the bikes do well, 2) what they do less well, and 3) who might be best suited to take them out of our store as a customer. With Detroit Bikes, that's been a little difficult because all of you keep buying them before I can take them for a proper test ride! However, over the last couple days I've had a chance to get out and ride on these beauties, and wow have I been impressed. You can find Detroit Bikes on our product webpage, too!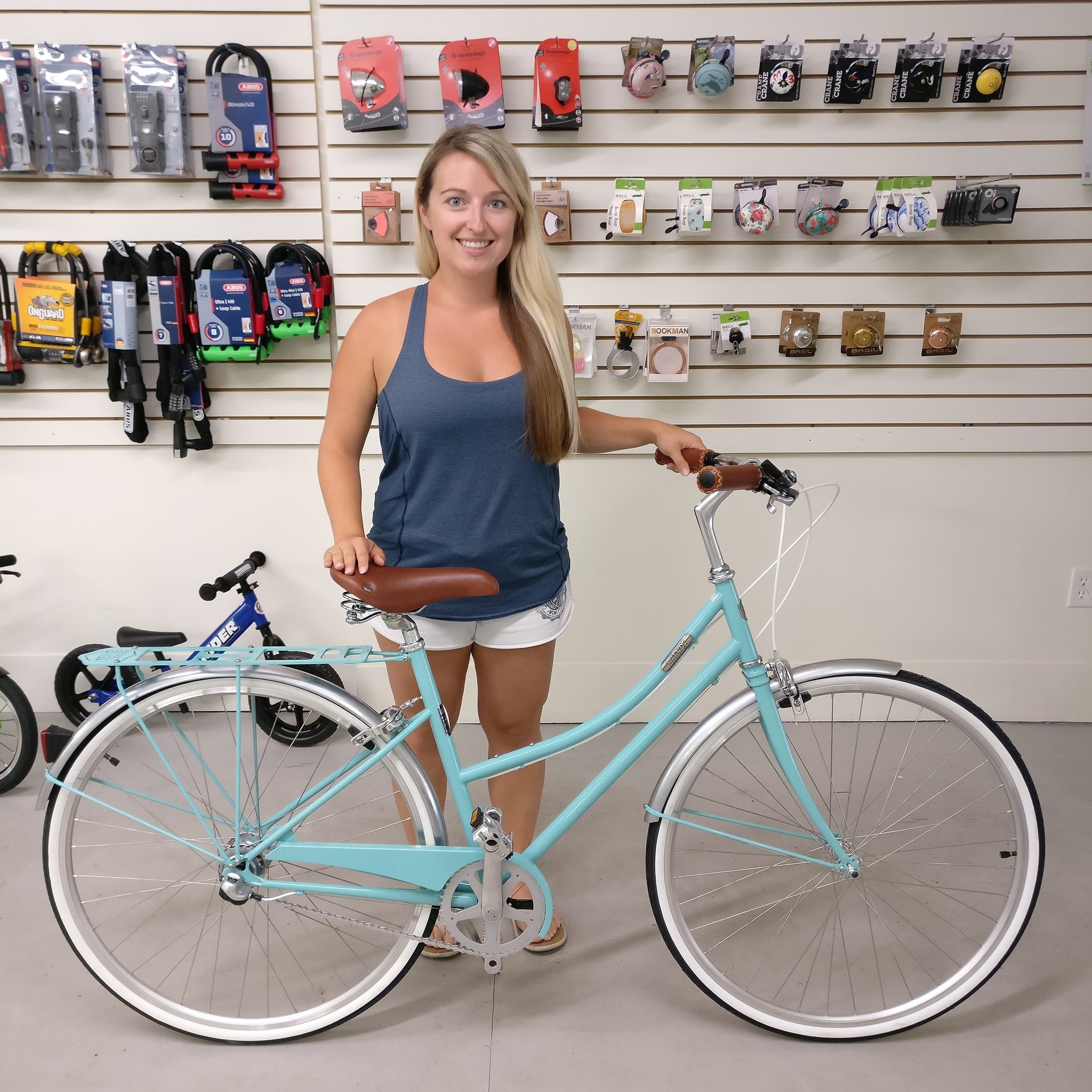 Let's start with the A-type, Detroit Bikes flagship model. It's visually stunning, combining the whitewall tires with a matte black powder-coated finish that screams quality. Riding the bike feels comfortable, sort of like the bike you always knew you wanted. The grips and saddle look and feel amazing, while the frame geometry of the A-type keeps you just upright enough to be comfortable, but still lets you get moving quickly if you need to go fast. In the drivetrain, it has a three speed Shimano Nexus gear hub, letting you glide smoothly up and down hills, change gears when stopped, and is virtually maintenance-free. Another great feature of the A-type is the rear roller brake - a drum-style braking system that allows you to brake evenly under all weather conditions. The A-type is an elegant, quality bicycle that comes with a lifetime frame warranty from the manufacturer, and a one year New Bicycle Warranty from us. Come in for a test ride and see for yourself!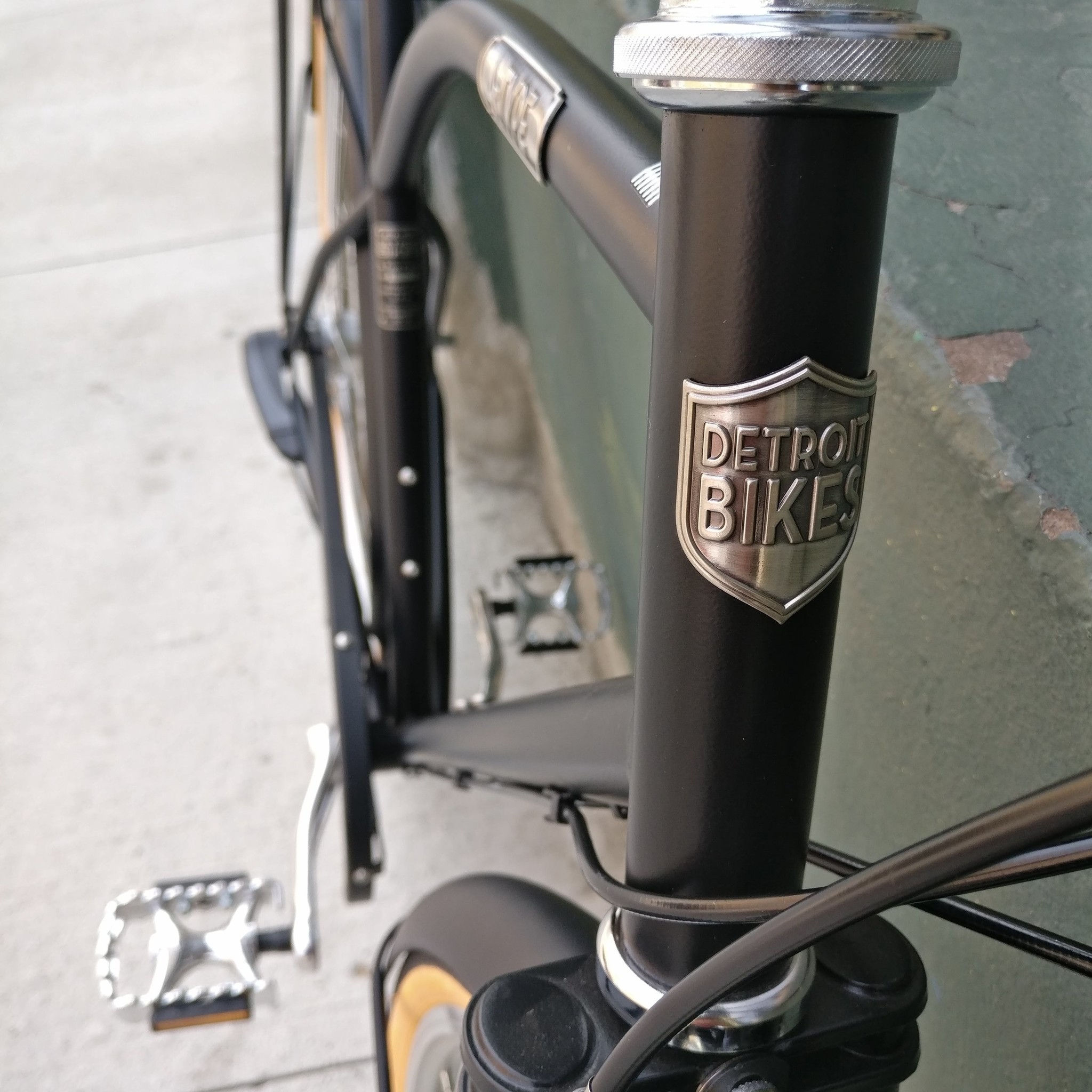 Now onto the B-type, the Step-Through cousin of the A-type. The B-type boasts all of the high-quality production of the A-type, and it comes in a few beautiful colours. The standard colours are minty blue, and purple, however there are a few holdovers from previous years in limited quantities. You'll notice the sparkling red bike in our front window, for example. The B-type rides as smoothly as the A-type, but you feel slightly more upright in your posture. The three-speed Shimano gear hub is more than enough to enjoy the city's streets, and the ride feels smooth and easy. The chromoly frame keeps the bike lightweight and sturdy, while the powder coated paint coat and subtle attention to detail keeps you stylish.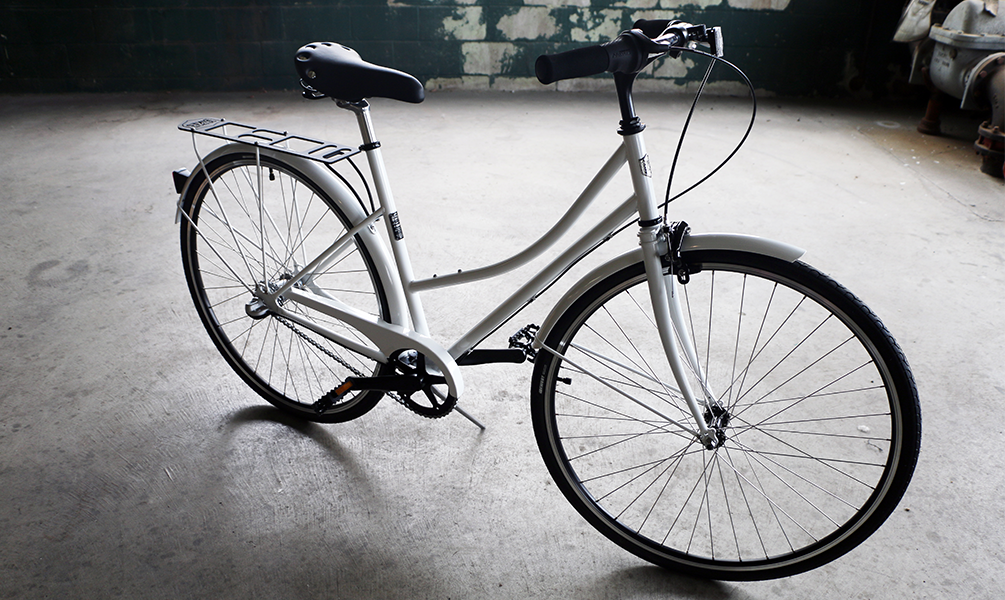 Finally, we get to the last part of our Detroit Bikes line, the Cortello. This is a different ride from most of the bikes we sell. From the company website:
The design is inspired by classic European race bikes from the 1970's, with svelte, elegant tapered frame tubes that promise speed with a forgiving, resilient ride.
After taking the Cortello on a test ride last week, I knew immediately that this will be an amazing bike for some of our customers. City biking is sometimes about getting from A-B as quickly as possible, in as many conditions as possible. The Cortello does all conditions supremely well. It feels versatile, and fast, yet comfortable as well. Its chromoly frame means the bike is lightweight, yet mellow on your body, while its 8-speed derailleur and hydraulic disc brakes make it go fast, and stop fast. The Cortello is the perfect all-season commuter, a go-to bike for any conditions. We know you'll love riding it as much as we do.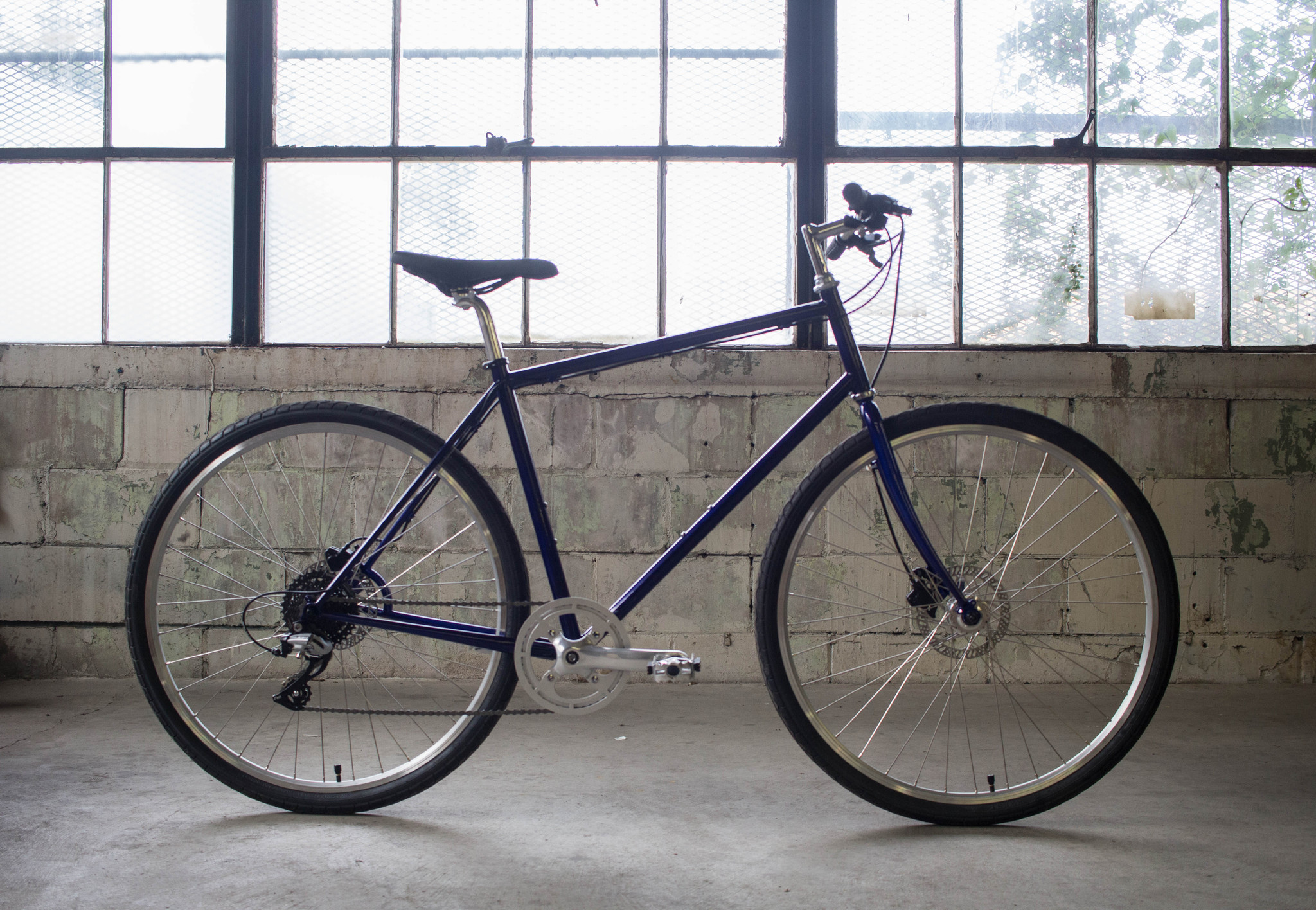 The last piece of the Detroit Bikes story is that the company was founded by a Canadian entrepreneur, Zak Pashak in 2011. His bikes are among the only frames still manufactured in North America, and as Detroit is part of our larger region here in SW Ontario, we believe that supporting our local economy will lift us all up together. You can read more about Detroit Bikes and their story here; we're proud to carry a local product that is beautifully engineered and warrantied to last. Great work Zak!