Read the latest coffees available from Rosso Coffee Roasters!
We've been so busy with bikes, we've almost forgot to tell you about the brand new coffees Rosso has created for us this spring! Here's a quick rundown of the amazing cups available now. We have thirteen different roasts available on bar right now on a rotating basis, and each one is spectacular in its own way. Here are the three new "must try" coffees we've been brewing.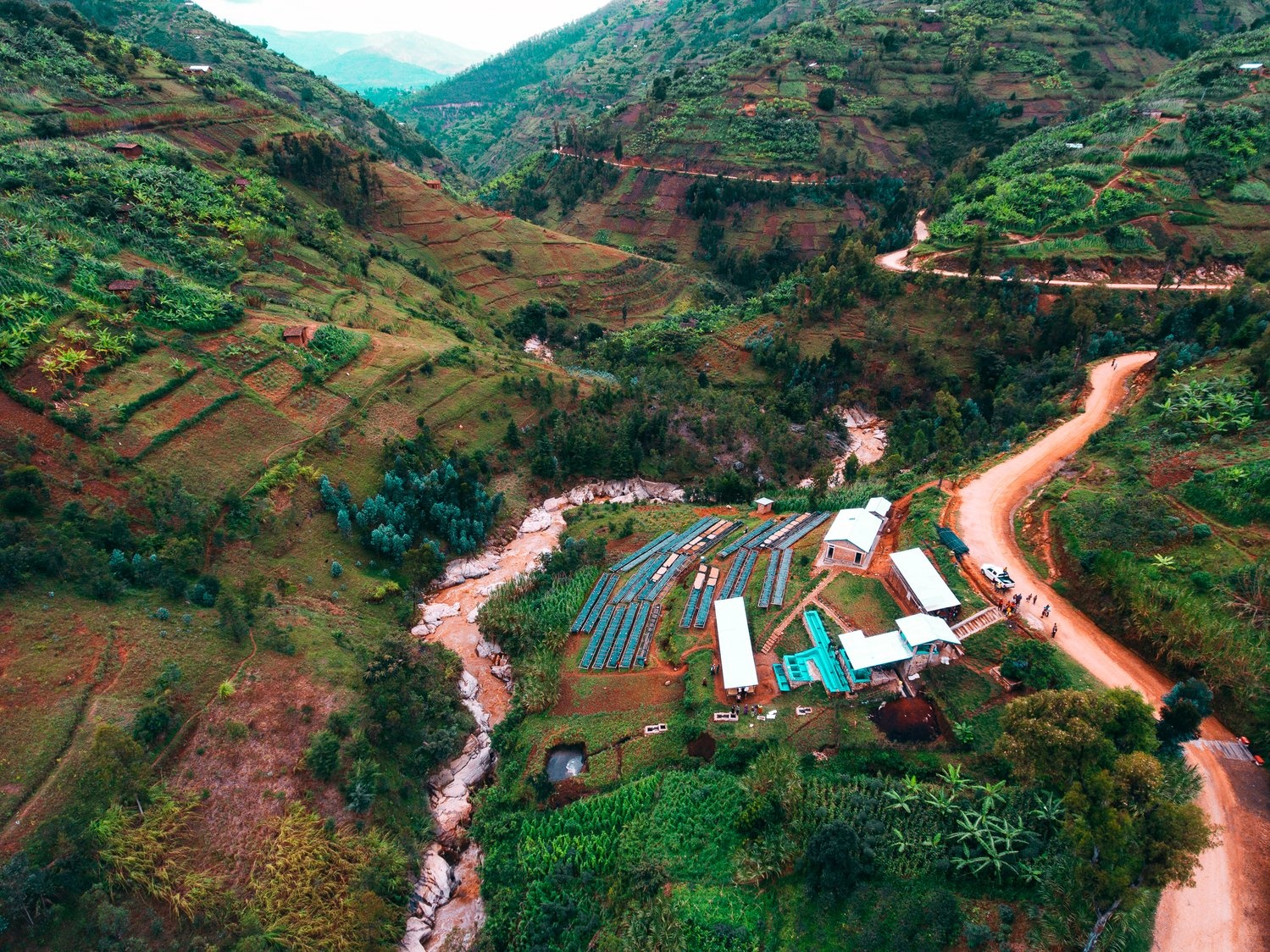 Shyira, Shyira!
Shyira brings a new definition of micro farm. Rosso was the first buyer ever from this tiny location in north western Rwanda, and wow what an incredible cup. Juicy, balanced and sweet. Refreshing citrus acidity, that reminds us of the first bite into an orange or sweet grapefruit.
With the high altitude surrounding Shyira, the coffee cherries have the ability to store more sugars and find more depth of flavor and complexity, due to cooler climate high up in the mountains. This gives us the idea that the ceiling of potential quality coming out of Shyira is high and we've got lots to look forward to in the seasons to come.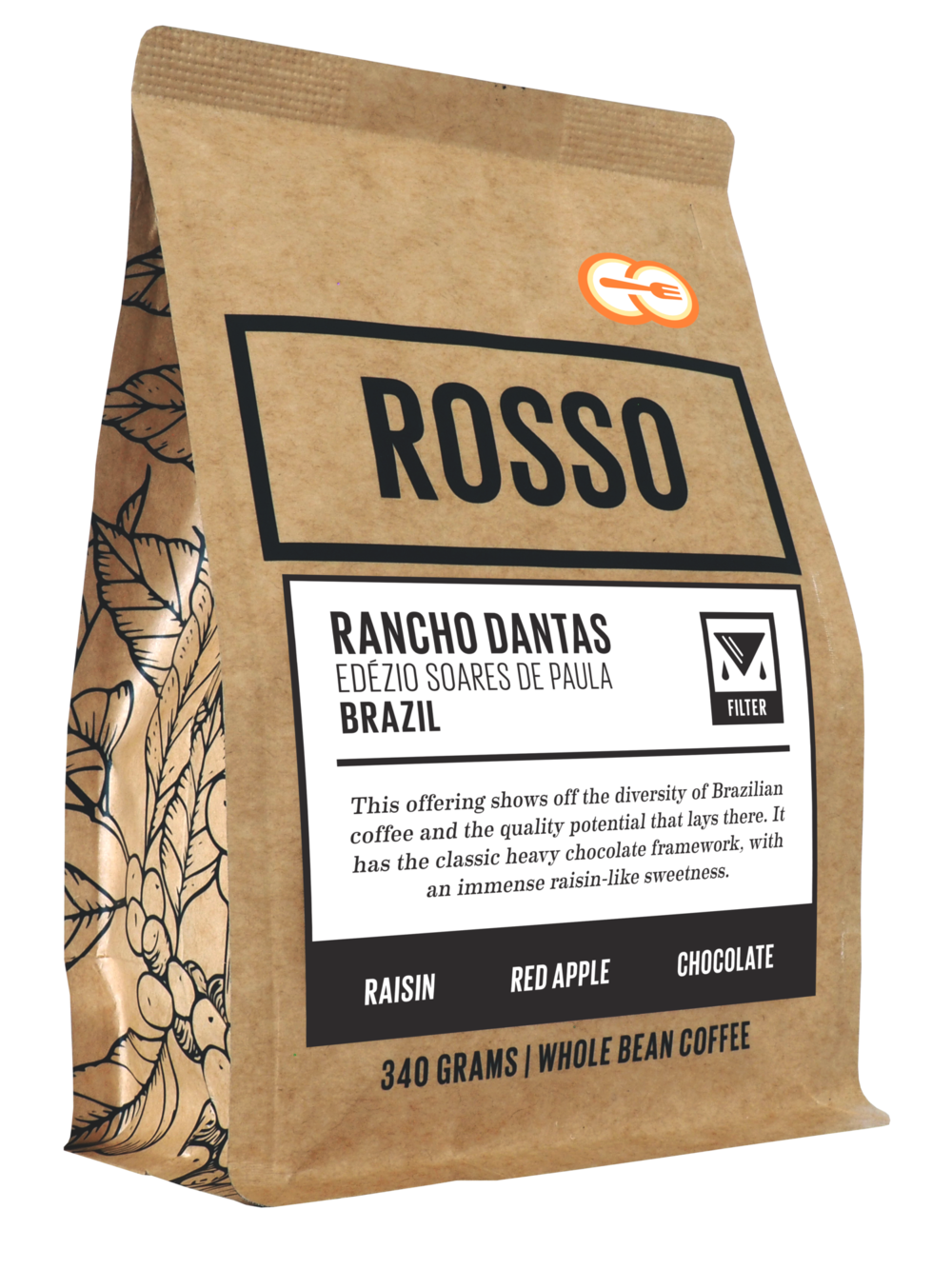 Rancho Dantas
Rancho Dantas has a classic heavy chocolate framework, with an immense raisin-like sweetness and some amazing red apple complexities. Plus it's fun as heck to say "Rancho Dantas."
The property has been part of the family for 60 years. Located in the coastal state of Espirito Santos, Brazil, where the weather is cold and moist from the influence of the South Atlantic Sea. Initially at the farm, as the weather was extremely cold they raised cattle and pack animals to use for local work and transportation.
A collaboration with Calgary based Mealshare, $1 from every bag sold will help feed a child locally and abroad.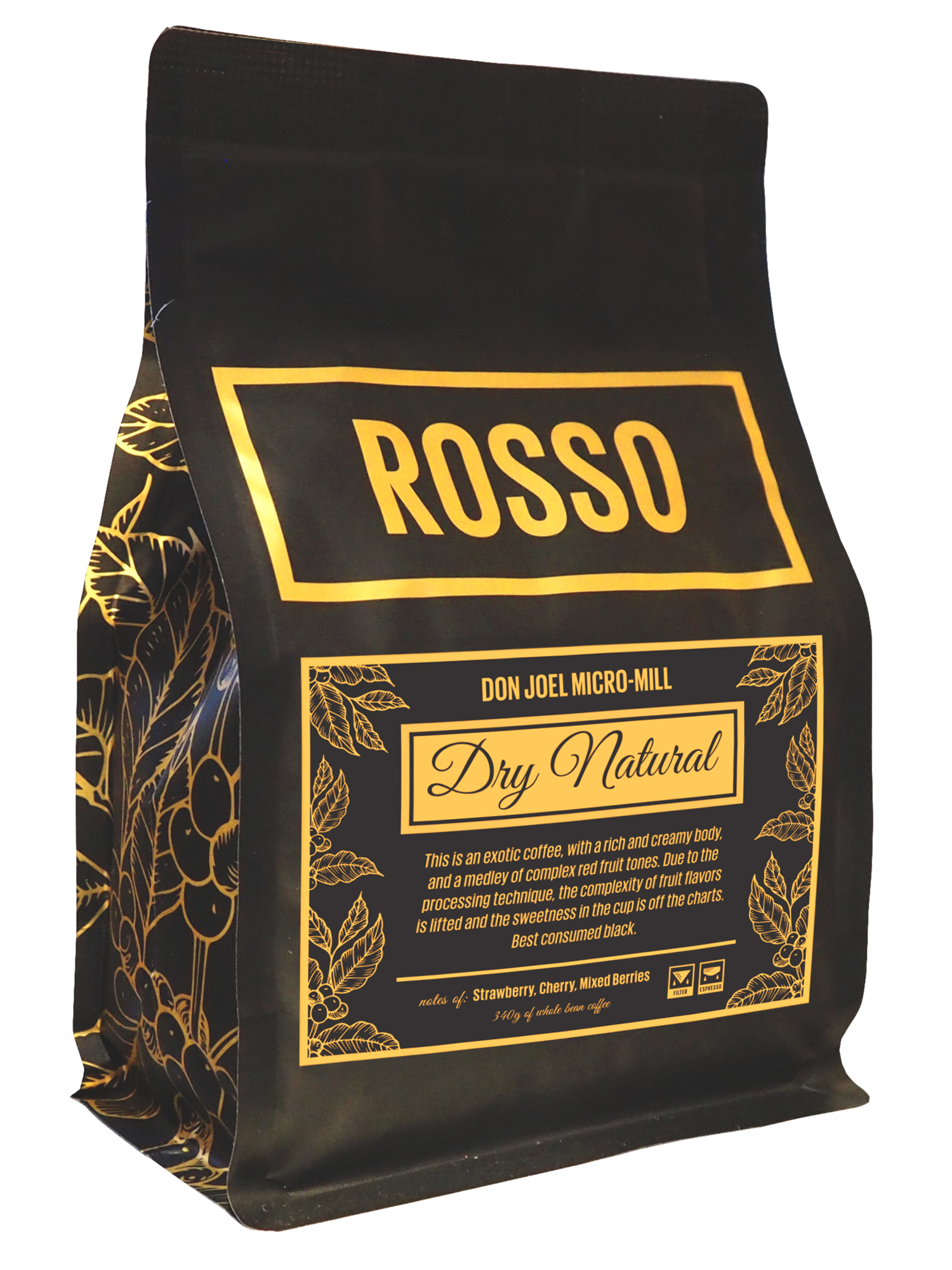 Don Joel Dry Natural
A Dry Natural is a coffee that's dried slowly over the course of a few weeks with the full cherry intact. This is a difficult process to do well as the cherries potentially will dry at inconsistent rates. Over-fermentation can occur and lots of labor is involved in racking and moving the cherries to allow for even drying. Also, shrouding this coffee from rains, if they're to happen can be challenging. Weather and constant hand-labor are both critical factors in a well done Natural.
The Don Joel micro mill in the West Valley of Costa Rica has been a staple of Rosso's coffee lineup for the past year, and each coffee has given us distinct flavour profiles and tasting experiences.
Don Joel Dry Natural brings strawberries, cherries and big fruity tones together to create a wonderful complexity. A big bold cup of coffee that will sweeten up your day! Available as a premium pour-over, or take a bag home to try for yourself!