The argument against suspension for your daily ride.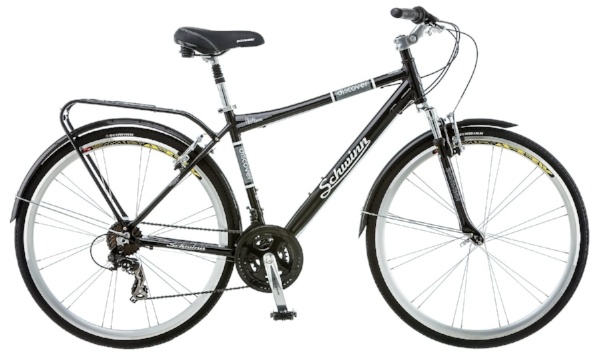 A department store bike with a suspension is a great way to invest lots of money with your local bike shop on tuneups and repairs.
One of the things that makes us unusual as a bike shop is that we don't sell any bikes with suspension forks. This a deliberate choice. Suspension systems, while fantastic for sport riding, especially on big mountains, are the wrong choice for most people riding in the city. Here's the reason: maintenance. 
For us, it's not that suspension slows down your travel within the city (although it does), it's not that it makes your bike heavier (although it does), it's that most manufacturers recommend service on a suspension fork every 50 hours of riding. This means a professional suspension service every couple months if you have a short bike commute. It is the component on a bike that requires the most maintenance, and can be the most dangerous if it fails (think about how important your fork is to the stability of the bike). So-called "hybrid" bikes have been marketed to the North American market for many years because people want to have the feeling that they can go off-road from time to time. The downside that nobody tells you when you buy these bikes is they require more maintenance than the rest of your bike combined. Here's the maintenance schedule for Rock Shox, still one of the leaders in the industry after a couple decades of research and development: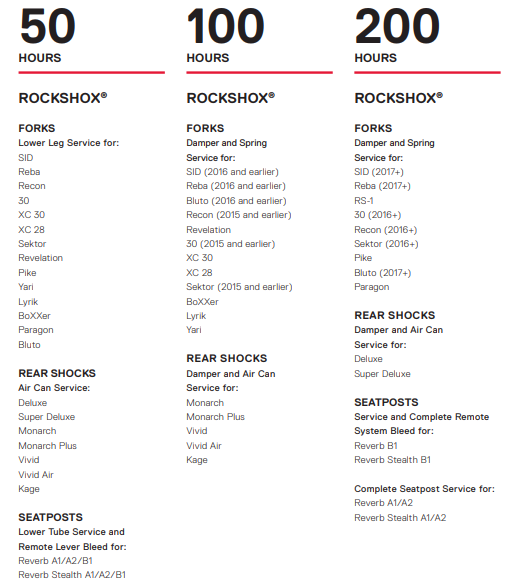 Maintenance schedule for Rock Shox various models. I spend about fifty hours on my bike every month, and servicing the suspension that often isn't something I want to do, even with my own workshop available.
Maintaining your suspension a few times a year isn't something most people riding everyday can, or should be spending their time on. A "do anything" bike sounds appealing on initial purchase, but remember that you have to "maintain everything," too. Now the question is: what do I buy if I want the comfort of a suspension on my city bike? There is a solution, and its name is steel. 
Steel is an incredible, flexible material that has made a comeback in recent years in the bike industry. It's inexpensive, durable, easy to maintain, and feels great to ride. Steel gives a flexible character to a bike, whereas aluminium is rigid (hence the need for suspension). If you're racing your bike, a few extra ounces might make all the difference in your time. However, for riding in the city, that tiny weight difference is irrelevant, especially when you're carrying panniers full of groceries. There are different grades of steel, ranging from heavy, low quality department store bike steel, up to high quality, lightweight Chromoly Steel. Chromoly is an alloy of iron, chromium, and molybdenum, that provides corrosion resistance, extra strength, flexibility (toughness), and is lighter weight than other steel materials. You can find Chromoly on most of the bikes in our store including Achielle, Breezer, Brompton, Simcoe, Detroit Bikes, and Xtracycle. Achielle even uses stainless steel for their wheels, which feels absolutely miraculous on the pavement. A chromoly bike is a great bike for the city, and should be tops on your radar when looking for a new ride. It will give you comfort, durability, low-maintenance, and incredible feel. 
When you're bike shopping this spring, skip the suspension fork, and join us in the steel revolution. #steelisreal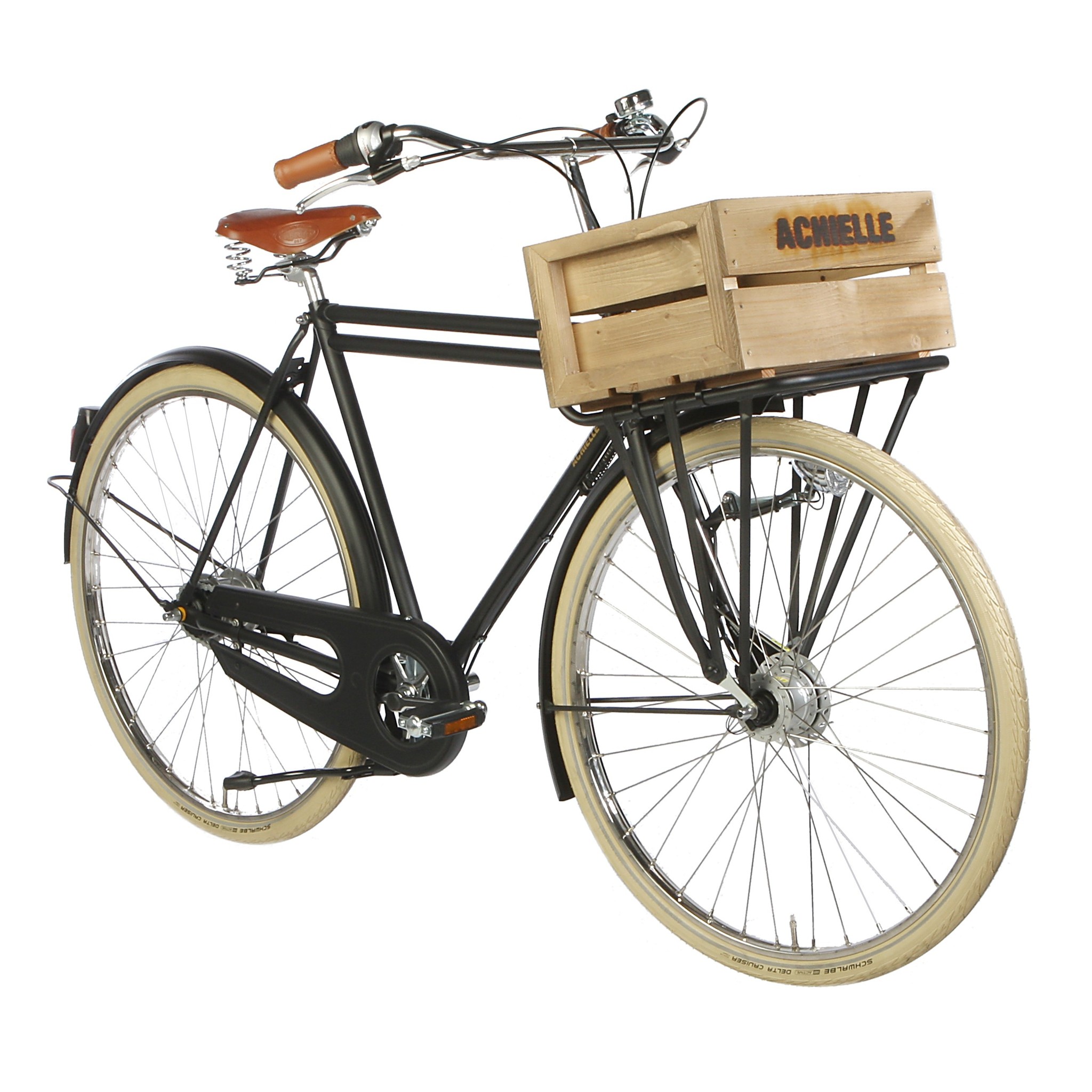 The chromoly steel Achielle Opafiets. Perhaps the best city bike in the world, $1850 in stock today.