Announcing our location for the London Bicycle Cafe!
For a couple months we've had a home here on the Internet, but have been cagey about our physical store location. We even left a couple red herrings on our website that some clever people noticed. Good news, however, the wait is over. We have a home! Today we start at 355 Clarence Street in the heart of Downtown London. This little space has a great history, as the legendary Dr. Disc record shop, and as part of the Novack's operation. We hope to pay a little homage to these past enterprises in our Café. A big part of Dr. Disc was the social aspect of music, bringing people together through sound. We hope to do the same kind of community building, on two-wheels. While we will be selling bikes and coffee, we have a goal to connect ordinary people who see the bicycle for more than a child's toy, or a rich person's hobby, we want to support those who see the bicycle as 21st century transportation for everyone. Novack's was a downtown institution for as long as I can remember. I bought my first real backpack there (and I still have it, many years and trail-miles later), and I have fond memories exploring the nooks and crannies of London's "most interesting store." In a similar vein to Novack's, we're committed to the future of downtown as an amazing destination, both for Londoners, and for visitors.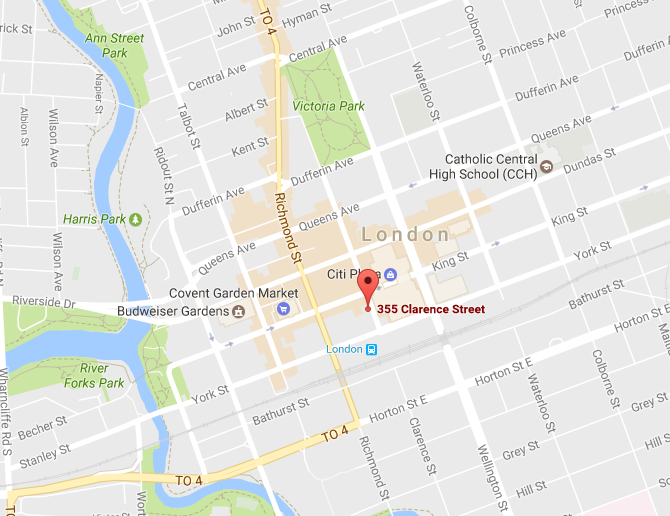 Over the next couple weeks we'll be working hard to get ready to open. We'll be receiving more deliveries than we've ever imagined. We'll be building, cleaning, painting, and sweating to bring our concept to life. You can follow along on our blog, on Twitter and Instagram to check out our progress. And we promise to give you an opening date soon!
As an aside, this upcoming weekend on June 3 we're participating in a global event called 100in1Day. We're challenging you to ride your bike to your favourite events, and to get involved in the global and local communities who are participating! We'll also offer a sneak preview of the shop for anyone who drops by. We'll be around, and happy to chat about bikes with anyone! See you soon, London. Thanks for the warm welcome into downtown!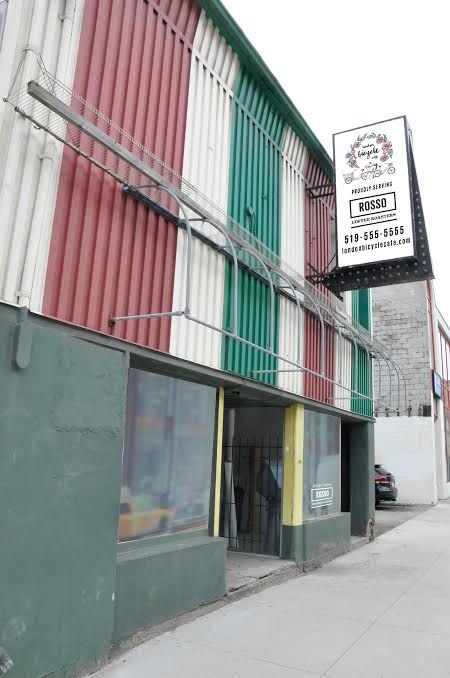 "Our new home at 355 Clarence Street, behind Innovation Works and the Novack's building. We'll be cleaning it up, and bringing in great bikes for your family soon! "