Let's follow Ben along on just one of the many reasons you may want a cargo bike in your life!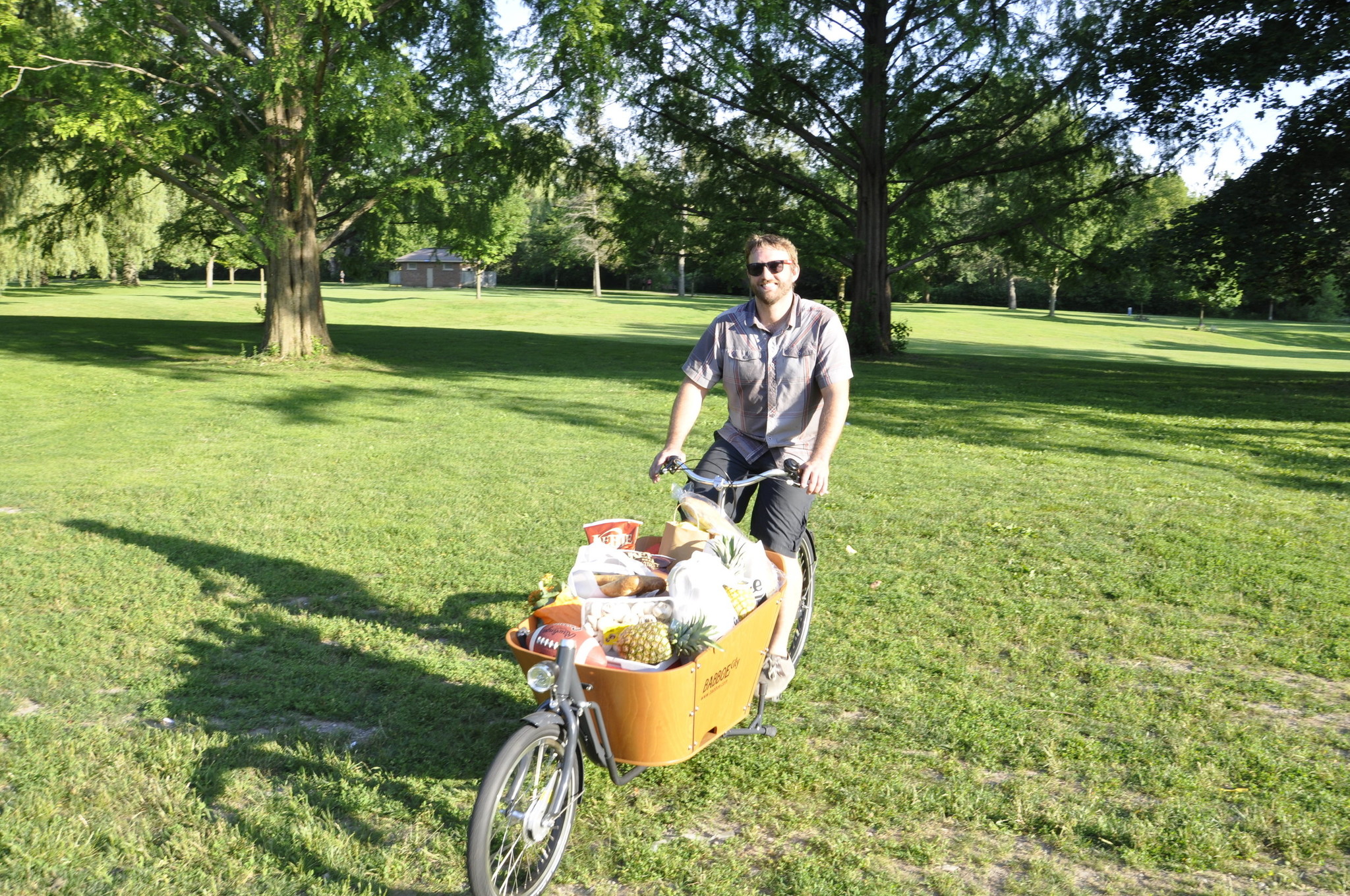 We're always looking for a reason to celebrate at Bicycle Cafe and this past week we had a great excuse. Our colleague Giancarlo was one of the lucky young Canadians to snap up a Via 150 pass for cross-country train travel. He's putting it to good use by heading to Jasper Alberta, and Squamish BC to discover western Canada's mountain mecca. We are a little concerned he might never come back, so we threw him a going away party in case he gets stuck in Squamish forever!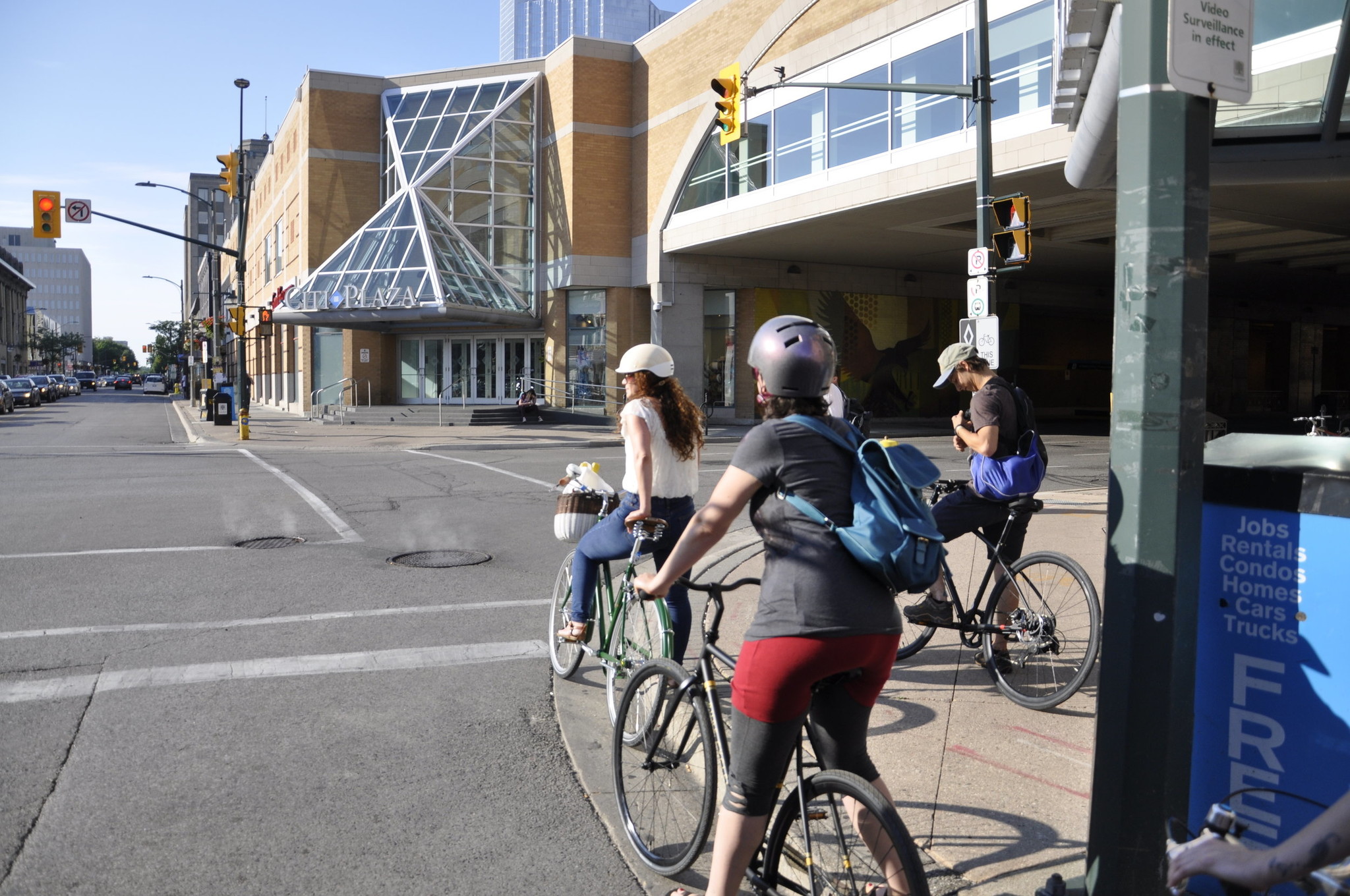 Seven of us rolled out of the shop around 6:30, using our Babboe City cargo bike to carry a drink cooler, charcoal for the grill, tasty snacks, kebabs, frisbees, and a bottle of Prosecco. We rolled up Clarence Street to Dufferin, then took Ridout to Blackfriars bridge where we connected with the TVP and rolled north into Gibbons Park. Check out our route here! We found a shady spot with a grill, broke out the frisbee, and had a picnic celebration! We grilled pineapple, veggies, tofu, and teriyaki chicken kebabs, with a fresh strawberry spinach salad on the side, and cookies for dessert, a veritable feast by any standard! When the sun dipped below the horizon, it was time to clean up and head home. We rode back to the shop with fireflies dancing on all sides as we cruised the TVP at dusk, marking the end of a beautiful summer night. It was one of those adventures you can only have on a bike.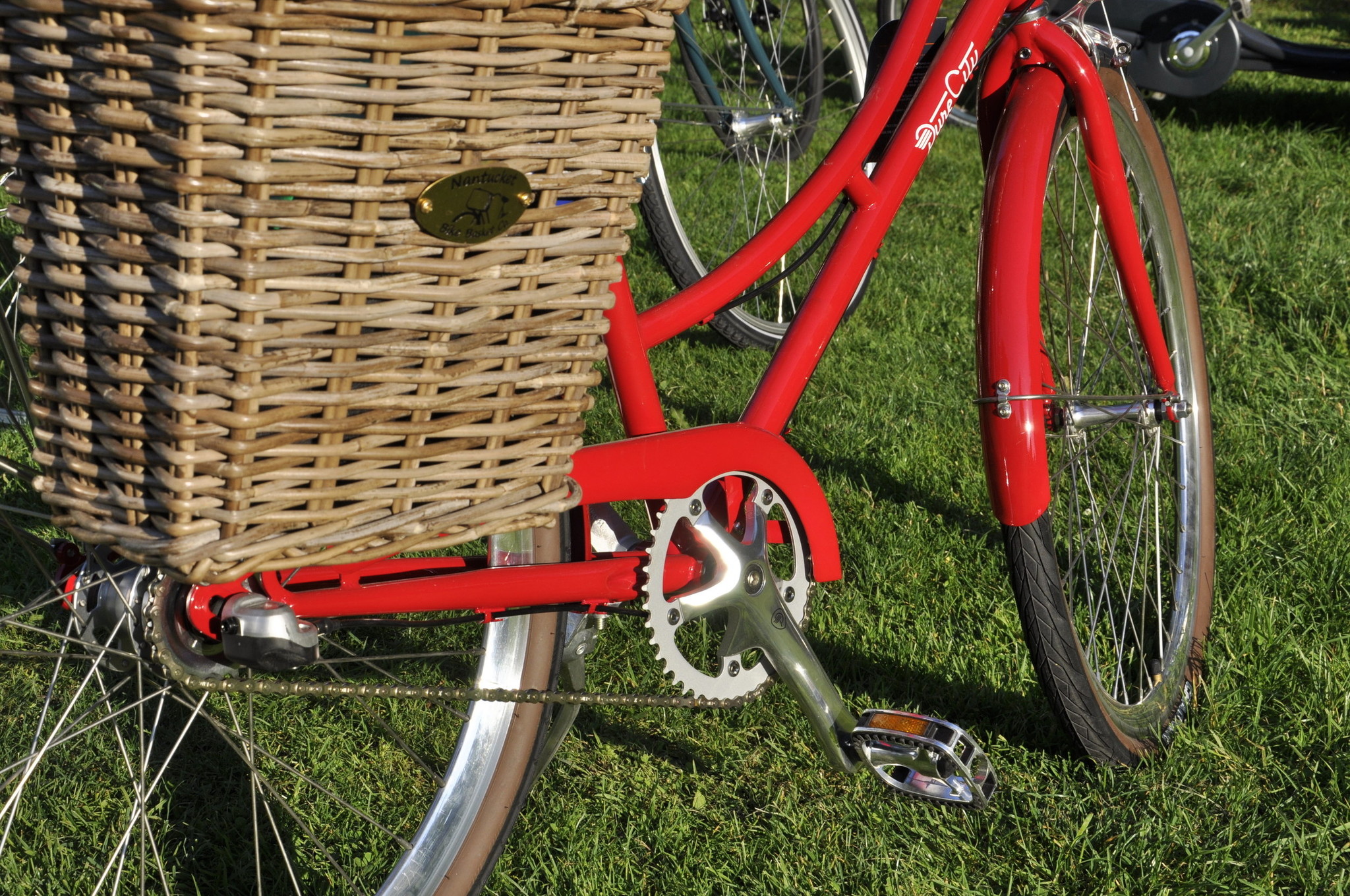 One of the best parts about using a cargo bike for the picnic was being able to roll up straight to our site with all our gear. Not hauling coolers full of food and drinks on foot from a car was a big perk of using a bike for transportation. I'll admit that climbing the Ridout hill off of Blackfriars in the fully loaded Babboe was a little bit challenging, but the seven speed gear system helped a lot, and I was able to keep up with the rest of the team. It did make me yearn a little bit for the e-assisted version of the Babboe, which can help immensely if you're traveling often with a large load. On the big descents the Roller brakes were incredible, and I felt full control over the speed of the bike with virtually no effort.
Overall the Babboe City was an amazing tool to host our little picnic, and a good time was had by all. Farewell, Giancarlo, have fun in the mountains, and we'll see you soon!