The state of cycling infrastructure maintenance in London, Ontario.
With winter approaching, we've made a plan to hibernate this year. Winter cycling is fun and easy as long as there are safe routes to ride. However, last winter only the strong and fearless were able to brave the unplowed on-street bike routes and the mostly impassable TVP. I have many years of winter cycling experience in Hamilton, Toronto, Boston, and Calgary, and have never seen a worse place to ride in the winter than London. Last year City of London staff promised to keep the TVP and other bike routes open, and then broke that promise by providing virtually zero maintenance all winter. There was no snow removal from bike routes except a few times a City Councillor made a special request. That's a terrible way to do maintenance city-wide. I've posted a few photos from the London Ontario Frostbike group below to illustrate what I mean by a complete lack of maintenance, and added some comparable photos I took in Calgary this week that show how easy it is for a city to clear some space for bikes. As a store, we can equip your bikes and bodies to cope with the winter, and warm your soul with a cup of hot chocolate, but we can't start plowing the paths by ourselves to make it easy for you to get where you need to go safely. Winter maintenance is especially important because jobs, school, and errands are four-season activities in a winter city like ours. Other real winter cities make four-season cycling accessible, and even pleasant. Calgary, Edmonton, Winnipeg, Montreal, Minneapolis, Oulu Finland, and Copenhagen all have more severe winters than London, and they all manage to keep people rolling on bikes. Transportation cycling has to be available year-round to make it someone's first choice way to get where they need to go. Bottom line: if you regularly need a car or to take transit to get around in the winter months, your city doesn't have anything more than recreational cycling facilities.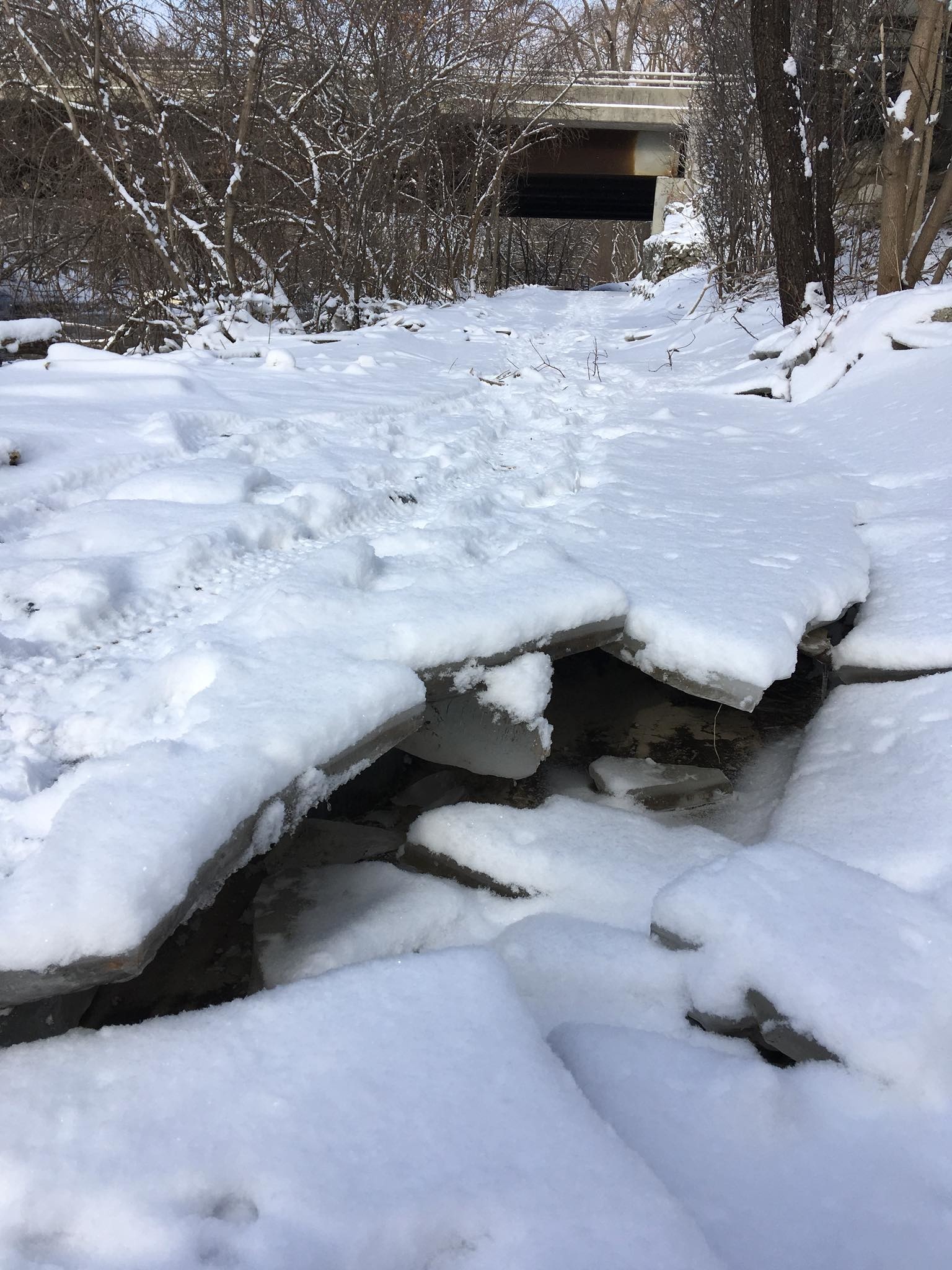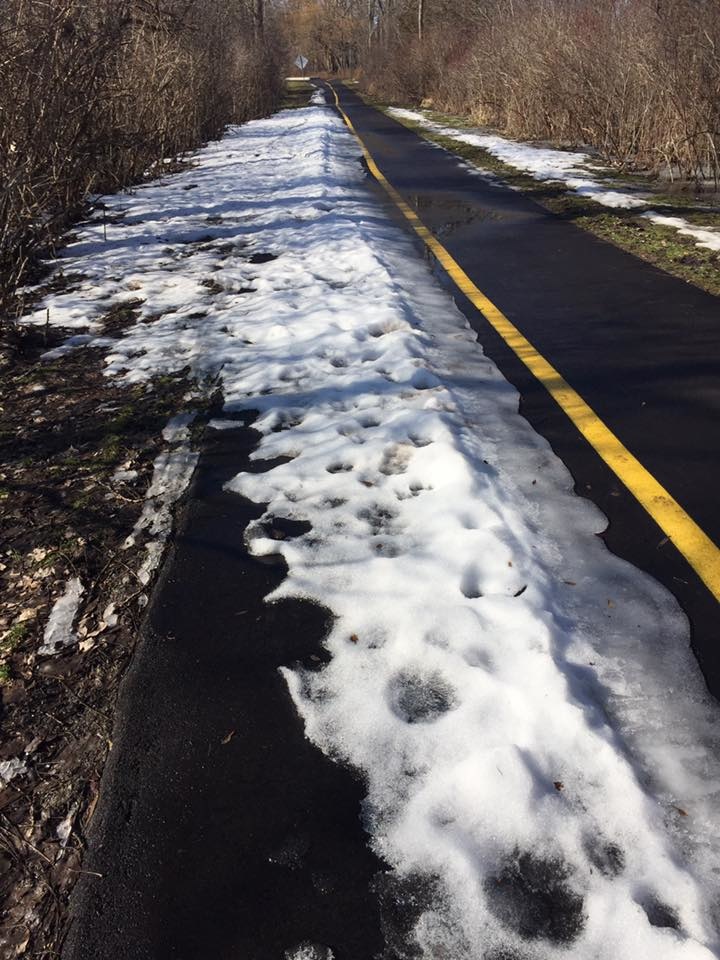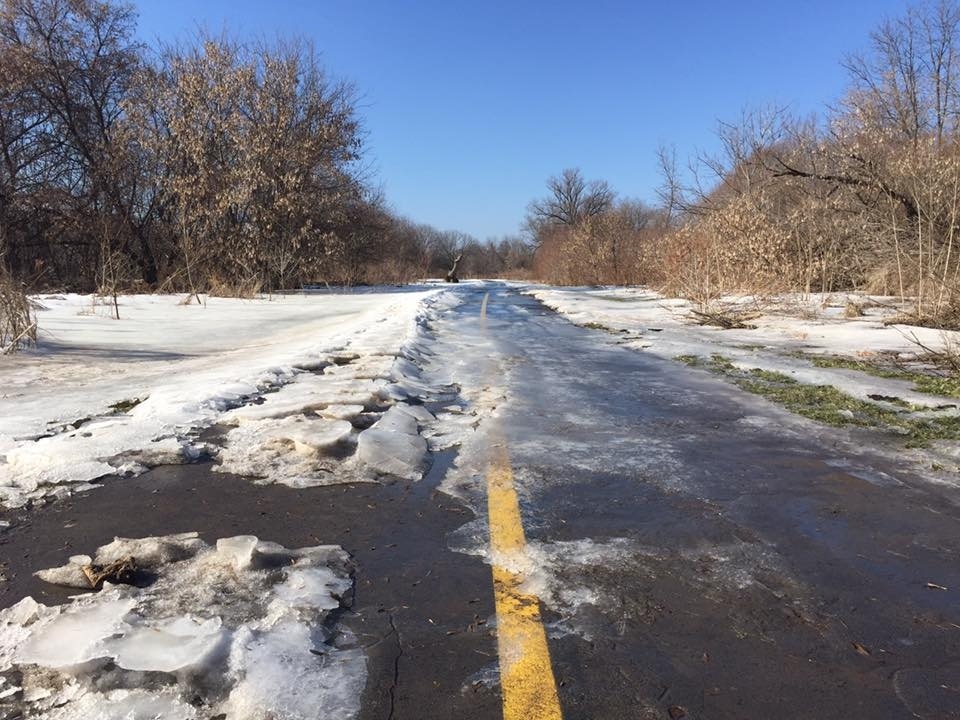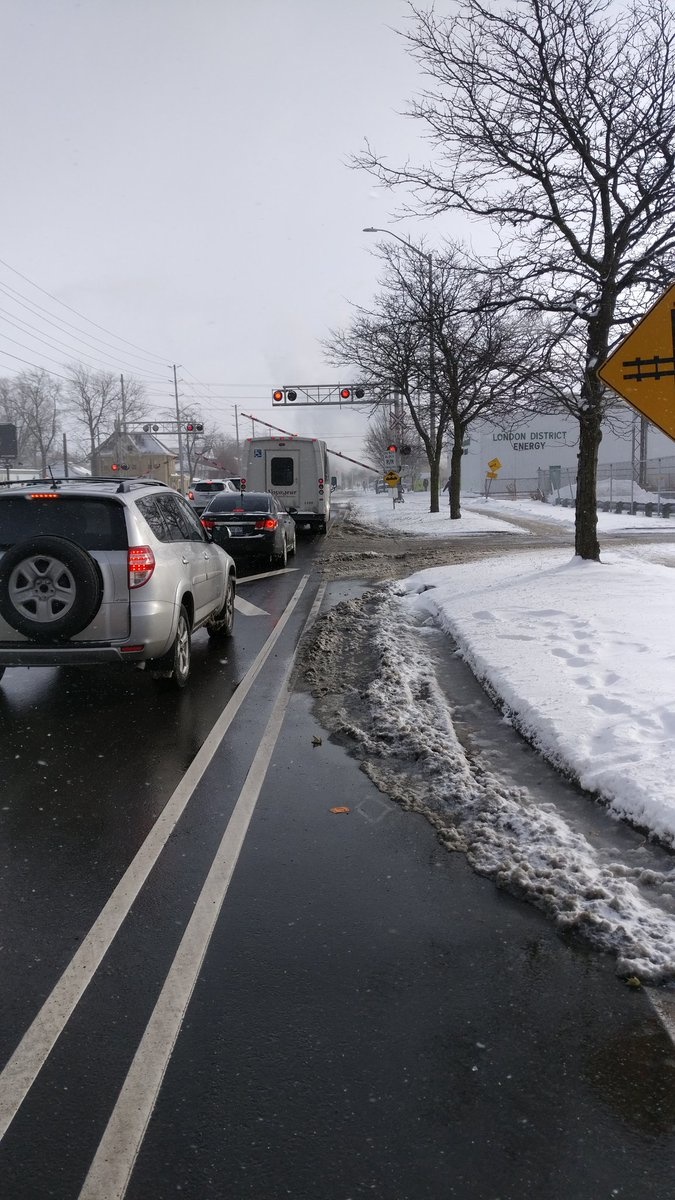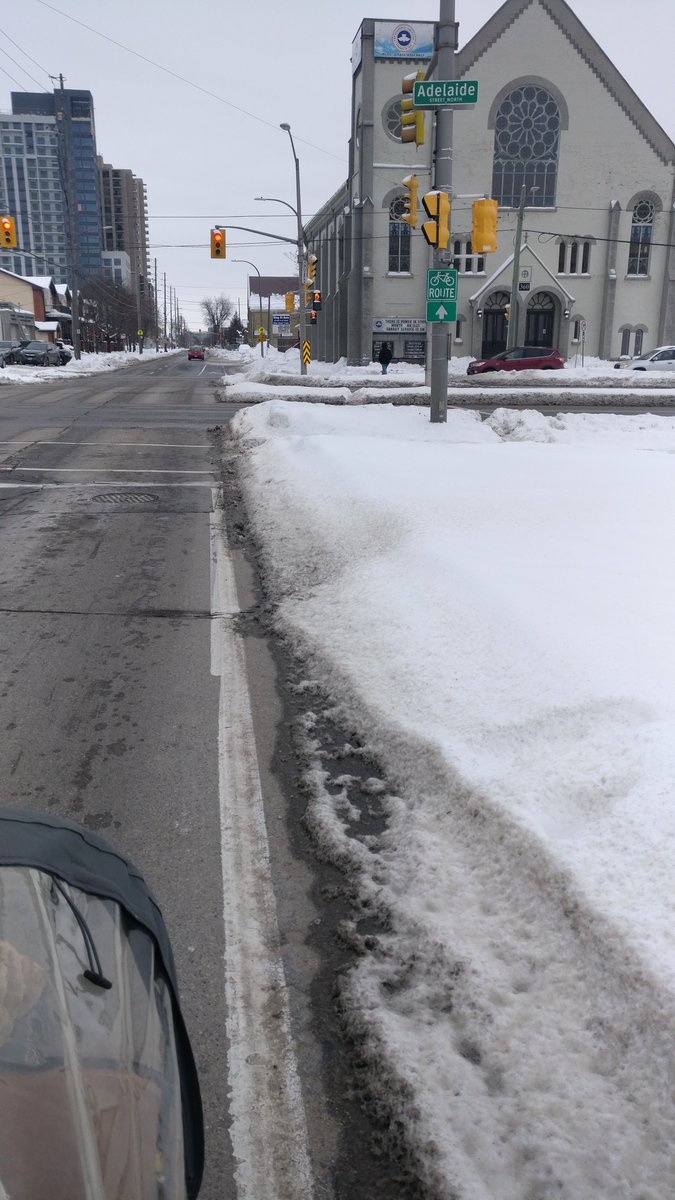 Through the winter we're happy to service the strong and fearless by appointment. We have lots of winter tires in stock, and a wealth of knowledge to help make your winter bike ride easier. But we also know that without a better approach to winter maintenance, we won't see significant increases in winter cycling for ordinary people in this city. Due to London's lackluster approach to winter cycling, we're going to slow our store down to a crawl, and then enter comfortable hibernation until spring, when we'll have some great new bikes, accessories, and delicious coffees to share with you.
To our Cafe regulars, thank you for your continued support! We love you, and wish we could make a strong case for staying open through the winter. We'll be back soon! To the people enjoying their first (or twenty-first) winter season on a bike, please don't hesitate to ask for an appointment. Our new approach this winter means you will receive same day, or while-you-wait service for your bike. Email us to book an appointment!
Here's our winter store schedule:
December 1 - 11
CLOSED
December 11 - 21
By appointment, available 7 days / week
and
Tuesday, Wednesday, Thursday: 10 - 2, coffee available during this time.
December 22 - January 13
CLOSED
January 14 - February TBD
Appointment only, available 7 days / week
We look forward to serving you through the winter season, and are very much looking forward to 2019! Have fun this winter, hope to see many of you out there riding on those beautiful and crisp winter mornings.